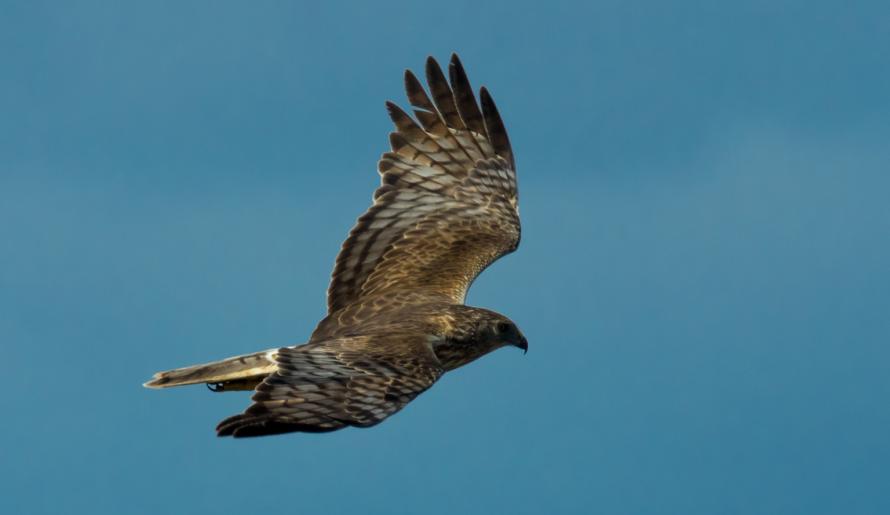 ---
Details
Type
Group
Other Common Names

Australiasian Harrier, Marsh Harrier

Biology

Breeding season: September to December. Clutch size is three to six. Nest is made from grasses and straw, hidden above the water in dense reeds in a swamp or in crops or long grass near water. Usually nest in single pairs. The female incubates and broods the young. The males hunt for food. He transfers the food to the females in the air, before she feeds it to the young. Many move north in late summer and autumn. They migrate in groups and often roost in groups on the ground.

Distinctive Markings

Dark brown above, with a white rump. Wings are long and broad, with 5 'fingers' on the wing tips in flight.
Taxonomy
Phylum
Class
Order
Family
Genus
Species
Swamp Harriers are easily disturbed at the nest and will abandon their eggs if approached by people.
---
Interesting Facts
Diet

Carnivore. Hunts for birds and eggs, large insects, frogs, reptiles and small mammals, up to the size of hares and rabbits.

Habitat

Found in terrestrial wetlands and open country, including fresh and salt wetlands, often in deep swamps with emergent reeds and over open water.

Native Status