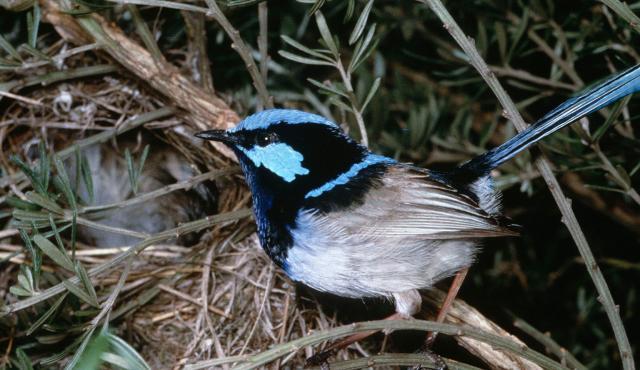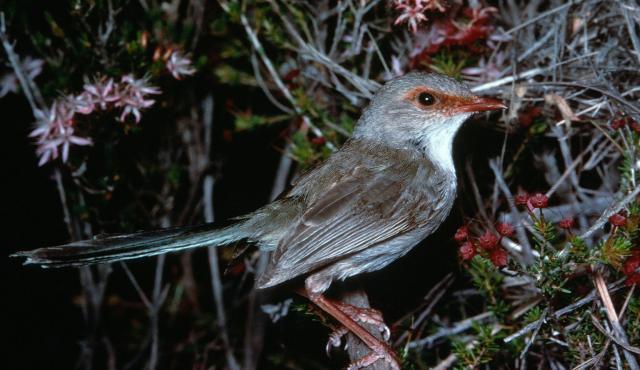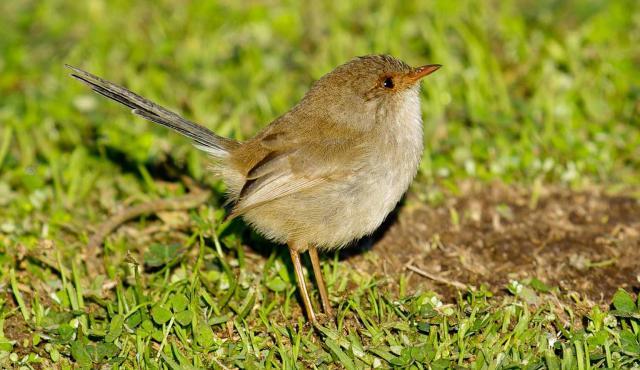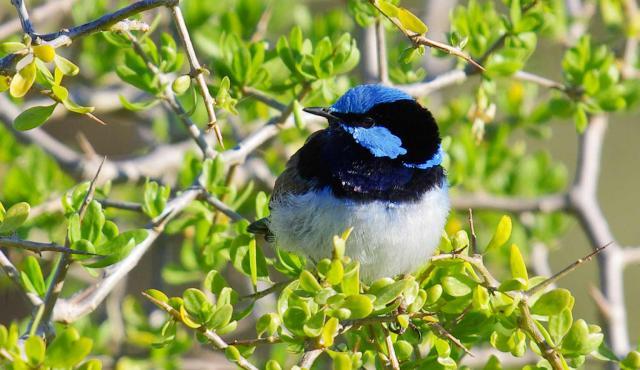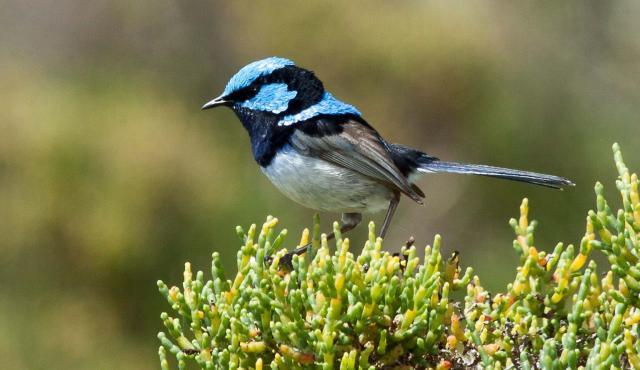 ---
Details
Type
Group
Other Common Names

Blue Wren, Superb Blue Fairy-wren, Superb Blue Wren

Biology

Breeding season is from September through to December. The female constructs a dome-shaped sphere out of grasses lined with feathers. Clutch size is 3-4 although these eggs are not always fathered by the same male. The female incubates the eggs for 13-15 days. The family group will help with the feeding of the young.

Distinctive Markings

Males have a blue-black plumage with a blue tail. Females have a brown tail and orange-red area around the eye.
Taxonomy
Phylum
Class
Order
Family
Genus
Species
---
Found south of the Tropic of Capricorn throughout eastern Australia and Tasmania through to the south-east corner of South Australia.
Source: Atlas of Living Australia
Adult males have a breeding and non-breeding plumage. Older males may retain their breeding plumage throughout the year.
---
Interesting Facts
Diet

Carnivore. Insects and other small arthropods. Feeding occurs in small social groups.

Habitat

Habitat consists of suitable dense cover of grass, bracken and low shrubs. Also found in urban parks and gardens.

Native Status