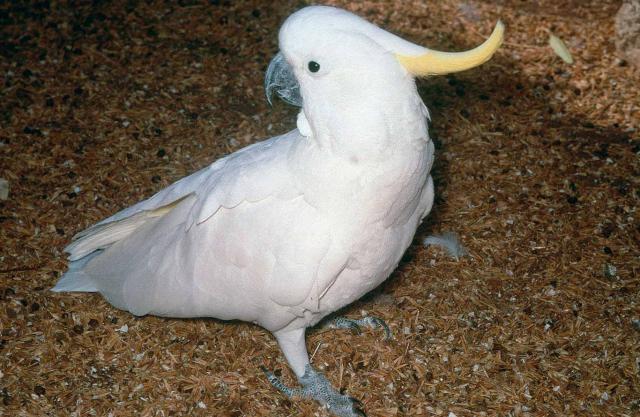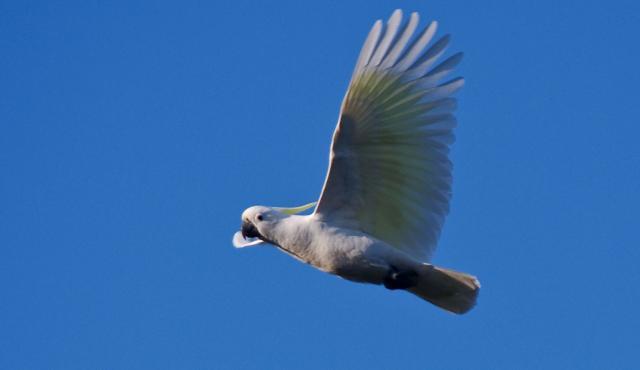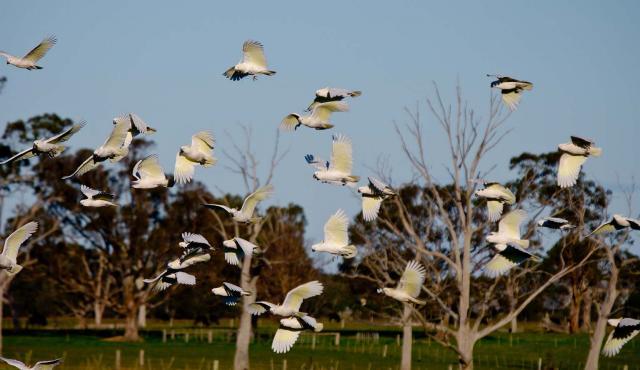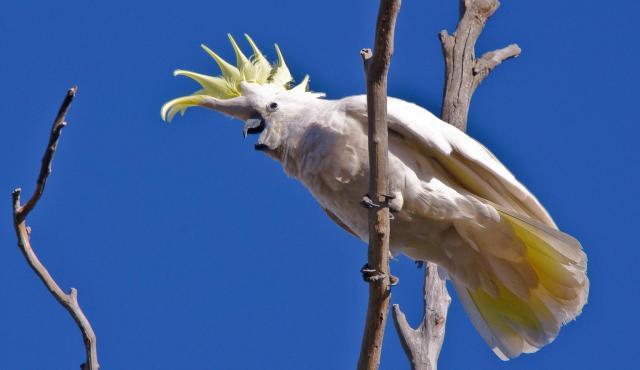 ---
Details
Type
Group
Other Common Names
Biology

Breeds August-January in southern Australia. A gregarious species, spending much of the time in flocks. Eggs are laid in tree hollows that are prepared by both sexes. Both birds incubate and care for the chicks. Chicks remain with the parents all year round. Family groups will stay together indefinitely.

Distinctive Markings

Distinctive sulphur-yellow crest and yellowish wash on underside of wings.
Taxonomy
Phylum
Class
Order
Family
Genus
Species
---
Range extends throughout the northern and eastern parts of mainland Australia and Tasmania. Small populations exist around Perth in Western Australia, New Guinea and the Anu Islands. Introduced into New Zealand and Indonesia.
Source: Atlas of Living Australia
Sulphur-crested Cockatoos can be very destructive in urban areas, chewing timber window sills and raiding orchards.
---
Interesting Facts
Diet

Herbivore. Includes berries, nuts, seeds and plant roots.

Habitat

A variety of timbered habitats and around human settlements.

Native Status