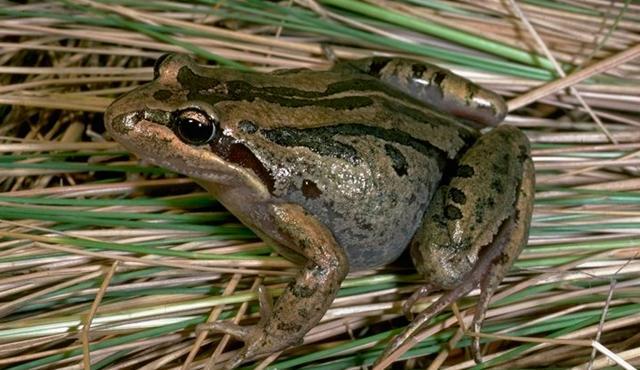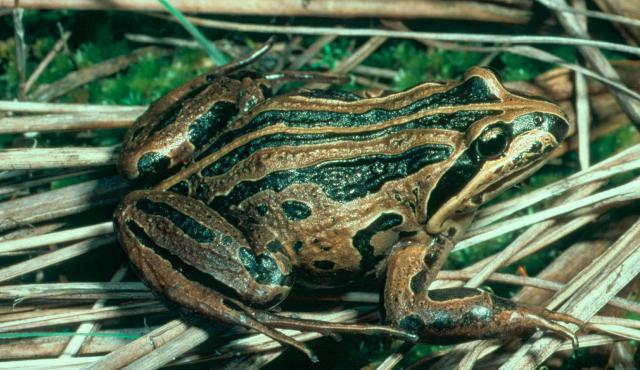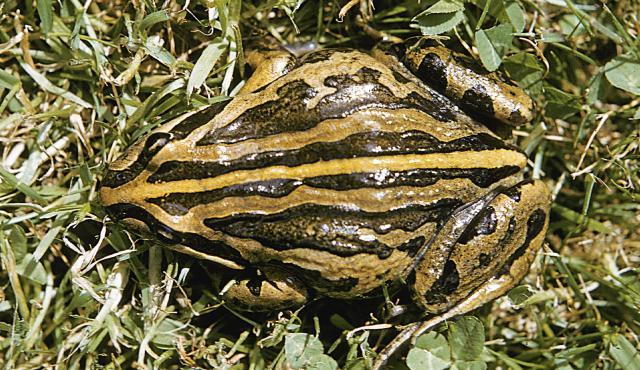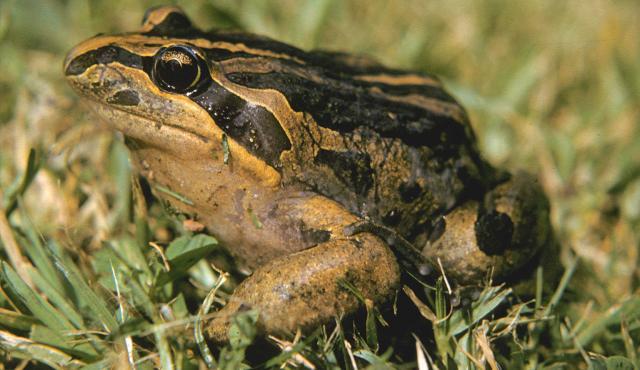 ---
Details
Type
Group
Biology

Breeding season: late winter to early spring. Females may lay pigmented or unpigmented eggs within a foam raft, hidden in aquatic vegetation.

Distinctive Markings

Distinct light mid-dorsal stripe along full length of body. Pointed snout and indistinct tympanum.
Taxonomy
Phylum
Class
Order
Family
Genus
Species
---
South-east South Australia, southern Victoria, eastern New South Wales, coastal Queensland to the base of Cape York Peninsula and the north coast of Tasmania.
Source: Atlas of Living Australia
Size and colour distinguishes this species from other Limnodynastes species.
---
Interesting Facts
Diet

Carnivore. Adults feed on invertebrates and small frogs.

Habitat

Lives beneath leaf litter and debris near permanent fresh water.

Native Status