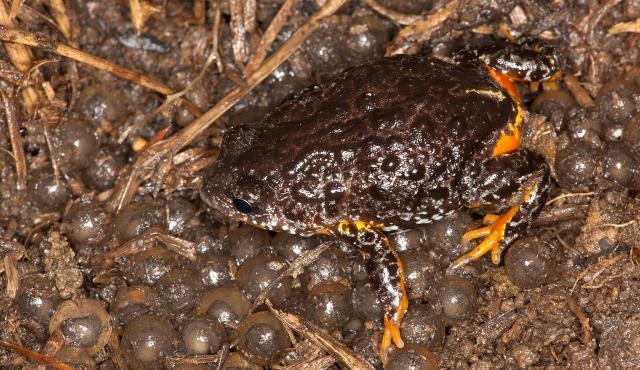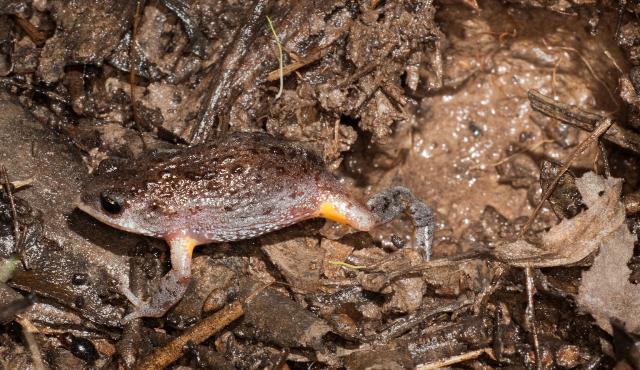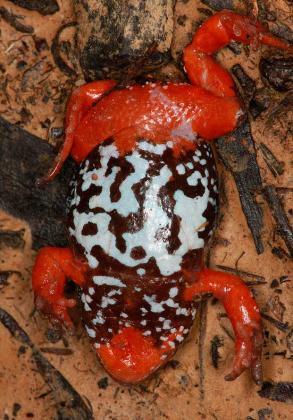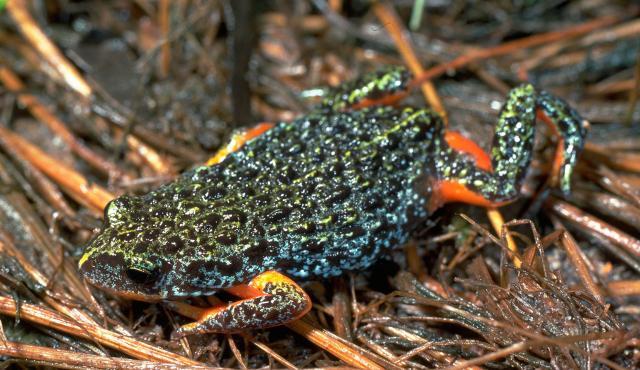 Pseudophryne semimarmorata
---
---
Details
Type
Group
Biology

Breeding season: late summer to autumn after heavy rainfall. Females lay 70-170 pigmented eggs in loose clumps, often coated in soil in a shallow burrow constructed by the male. The burrows will become flooded with winter rain. Males guard the eggs. A ground dwelling species which tends to walk rather than hop.

Distinctive Markings

Adults have a yellow or bright orange throat, lower belly and hind limbs with black and white marbling on the chest and upper belly. Slightly pointed snout and indistinct tympanum.
Taxonomy
Phylum
Class
Order
Family
Genus
Species
Distinguished from Bibron's toadlet by its orange-yellow ventral markings.
---
Interesting Facts
Diet

Adults have a yellow or bright orange throat, lower belly and hind limbs with black and white marbling on the chest and upper belly. Slightly pointed snout and indistinct tympanum.

Habitat

Under leaf litter and debris in grasslands, heath, dry forest, woodland and shrubland.

Native Status