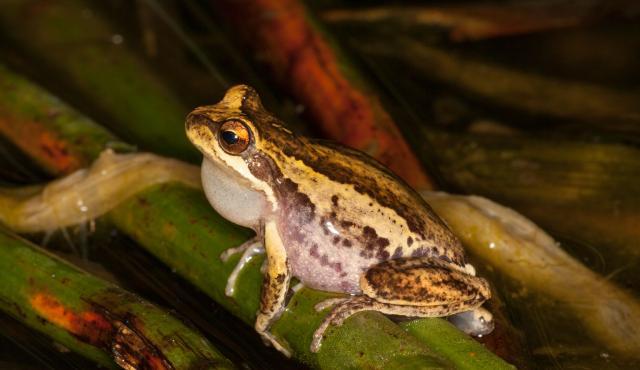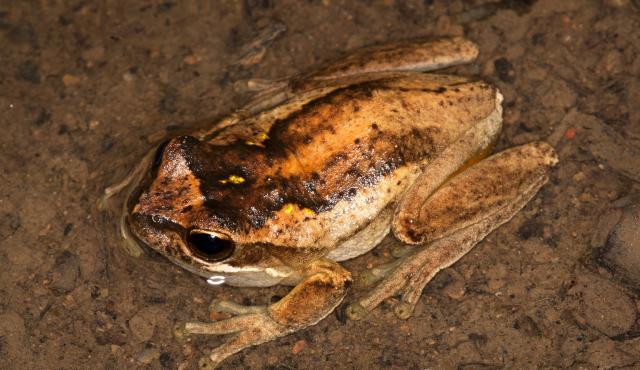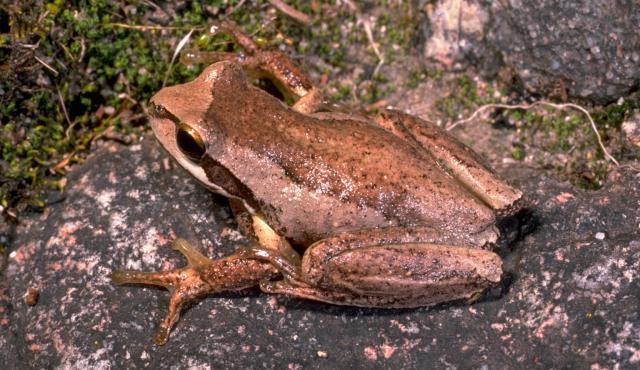 ---
Details
Type
Group
Other Common Names

Brown Tree Frog, Ewing's Tree Frog

Biology

Breeding season: throughout the year, particularly in autumn and spring. Females lay 500-700 pigmented eggs in a jelly mass, usually attached to submerged vegetation.

Distinctive Markings

Adults have a smooth light brown dorsal surface with a broad brown patch between the eyes, extending to the vent. A brown/black stripe extends from the nostril to the eye to the arm. A green form is found in the south-east of South Australia and south-western Victoria. Rounded snout and distinct tympanum.
---
South-eastern South Australia, east to south-western Tasmania and southern New South Wales.
Source: Atlas of Living Australia
May be heard calling throughout the year. Pale golden yellow to dark grey-black tadpoles with mostly clear tail fins.
---
Interesting Facts
Diet

Carnivore. Adults feed on invertebrates.

Habitat

Flooded grasslands or marshes, swamps, roadside drains, farm dams and garden ponds. In dry periods finds shelter in thck vegetation and under logs.

Native Status