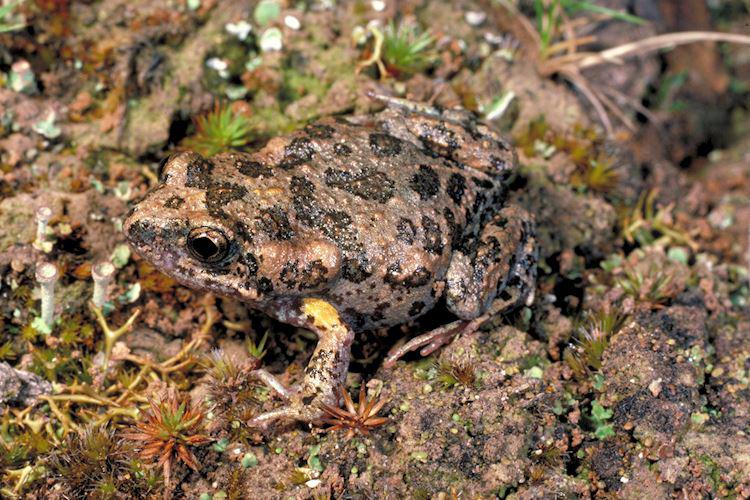 ---
Details
Type
Group
Other Common Names
Biology

Breeding season: October to November. Males call from concealed floating vegetation within waterbodies. Breeds in permanent dams, flooded ditches or grasslands.

Distinctive Markings

Red patch on the thighs. Pale triangular patch on the head.
Taxonomy
Phylum
Class
Order
Family
Genus
Species
The Smooth Toadlet usually hides and emerges to breed after summer or spring rains flood the area.
---
Interesting Facts
Diet

Carnivore. Adults feed on a wide variety of insects.

Habitat

Adults live in dry forests, sclerophyll forests, grasslands and farmlands along the coast, slopes and ranges.

Native Status