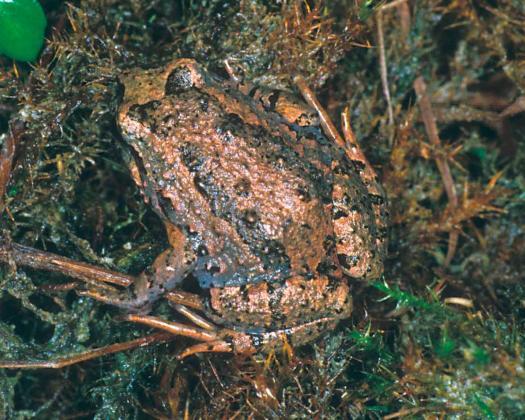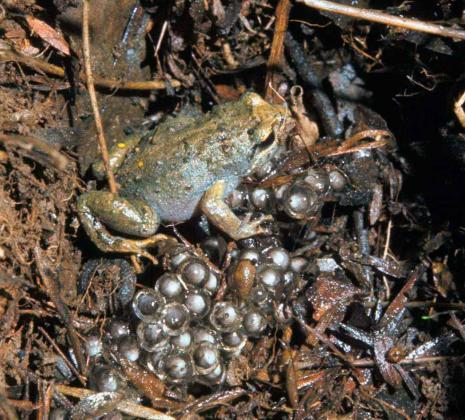 ---
Details
Type
Group
Other Common Names
Biology

Breeding season: late summer and autumn. Females lay 80-150 pigmented eggs in moist leaf litter or within the bases of grass tussocks. The eggs stick together in clumps awaiting winter rainfall.

Distinctive Markings

Adults have smooth undersides, often with a pink patch in each armpit and groin. Pale pink/white mottling with dark brown markings on the underside of hind limbs. Rounded snout and indistinct tympanum.
Taxonomy
Phylum
Class
Order
Family
Genus
Species
Relies on flooding for tadpole development to commence. If rains are delayed the unhatched tadpoles may survive if sufficient moisture is present.
---
Interesting Facts
Diet

Carnivore. Adults feed on invertebrates.

Habitat

Damp locations under leaf litter and debris in low lying vegetated areas.