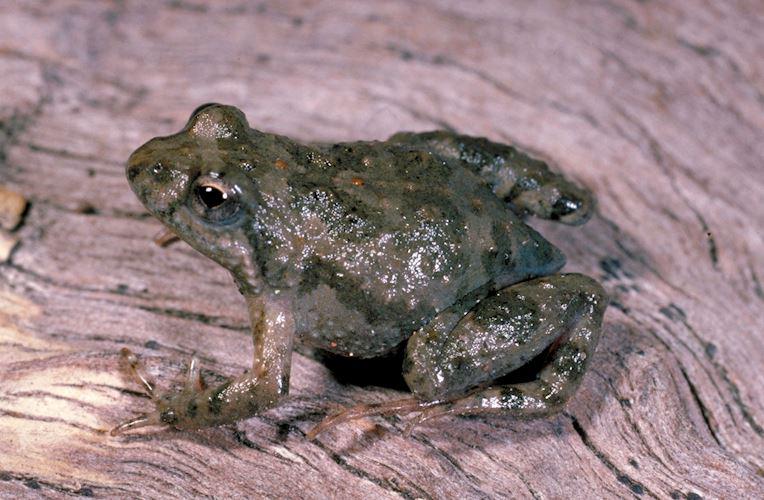 ---
Details
Type
Group
Biology

Breeding season: July to October. Males call from concealed floating vegetation within waterbodies. Eggs (pigmented) are found individually or in loose clumps, scattered around the bottom of ponds. Eggs and tadpoles can be found in ponds, dams, swamps, flooded grasslands and ditches.

Distinctive Markings

Dark stripes across rear leg. Stripe from eye to arm. Back with small orange-capped warts.
Taxonomy
Phylum
Class
Order
Family
Genus
Species
Sloane's Froglet is a small frog and is barely recognisable as a very young frog (metamorphling).
---
Interesting Facts
Diet

Carnivore. Adults feed on a wide variety of insects.

Habitat

Adults are found in woodlands, floodplains, grasslands, and open and distrubed areas.

Native Status