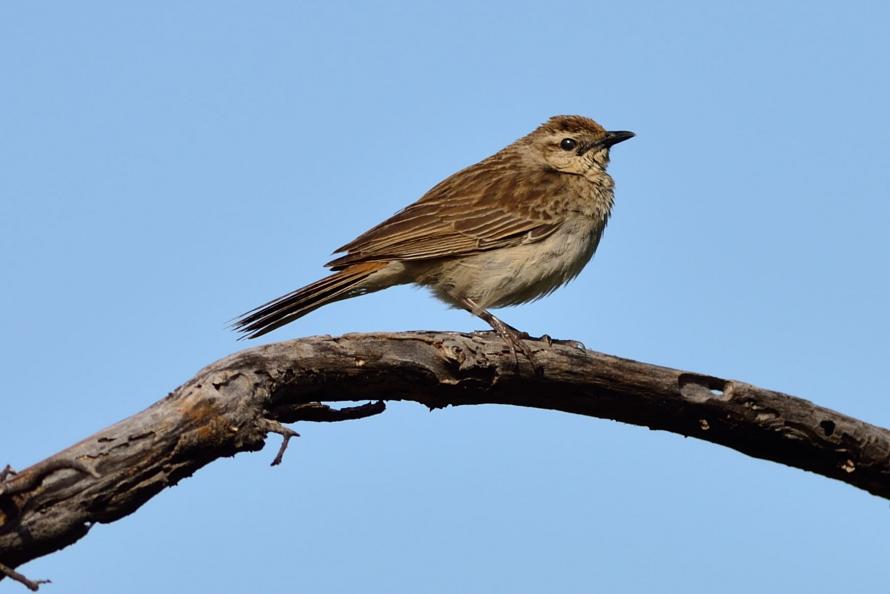 ---
Details
Type
Group
Biology

Breeding season: August to February. Clutch size is two to three. Nest is a deep cup of grass on the ground in thick grass or other low vegetation, often sheltered on one side by something taller. The female builds the nest, incubates the eggs and raises the young. They are migratory, moving south to breed in summer, and returning north in the colder months.

Distinctive Markings

Rufous (red) rump and upper tail. Dark line through its eye.
Taxonomy
Phylum
Class
Order
Family
Genus
Species
Male Rufous Songlark's sing almost constantly through the breeding season.
---
Interesting Facts
Diet

Carnivore. Feeds mainly on the ground on insects and other small arthropods.

Habitat

Found in open grassland, grassy open woodland, farmed land and mulga.

Native Status