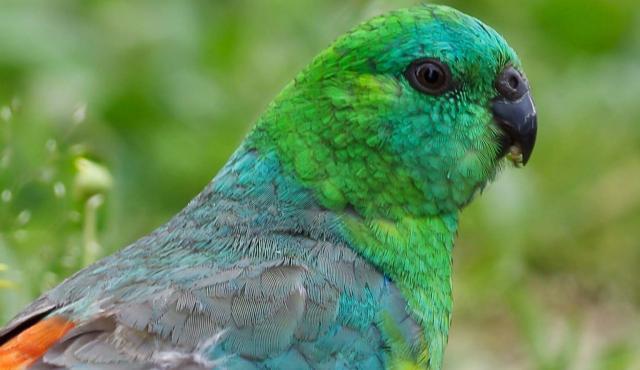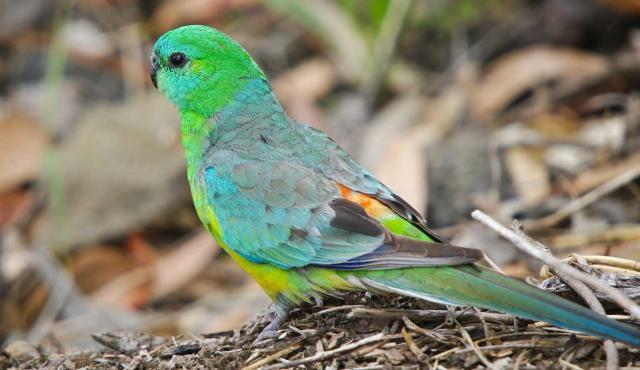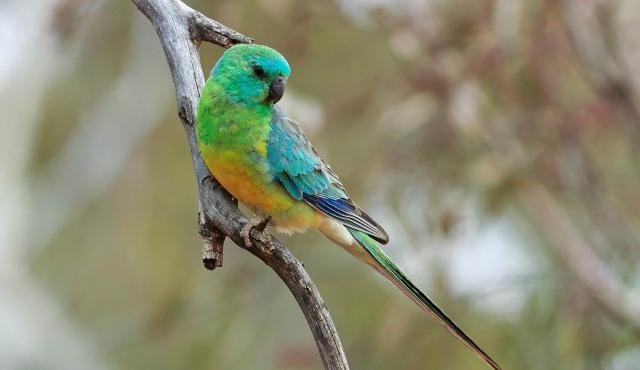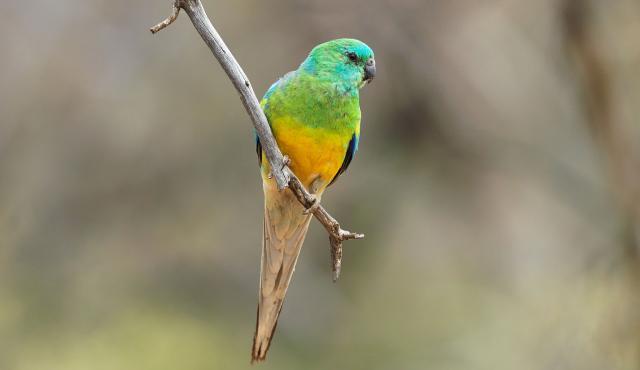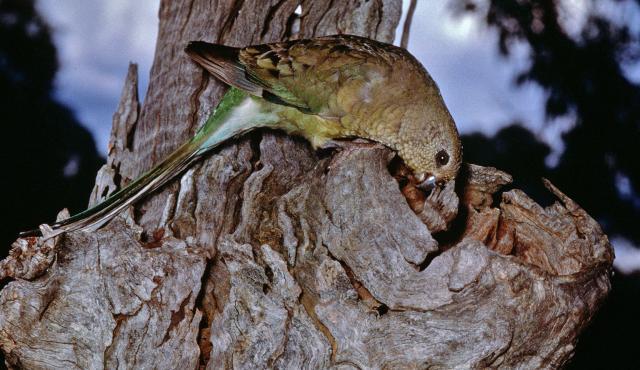 ---
Details
Type
Group
Other Common Names
Biology

Breeds August-January. Lays eggs in a eucalypt hollow, fence post or stump. Pairs mate for life. The female incubates the eggs, being regularly fed by the male.

Distinctive Markings

The male is a brightly colored parrot featuring a bright green head and neck, yellow underparts and a red rump.
Taxonomy
Phylum
Class
Order
Family
Genus
Species
Red-rumped Parrots are often found in small flocks of other species including Eastern Rosellas and Galahs.
---
Interesting Facts
Diet

Herbivore, feeding on seeds and leaves of grasses. Will also feed on fruits and flowers in trees. Usually observed in pairs or flocks feeding on the ground or in flowering foliage.

Habitat

Generally near water, grassy woodlands, farm paddocks with remnant trees, watercourses with River Red Gums, farms, playing grounds.

Native Status