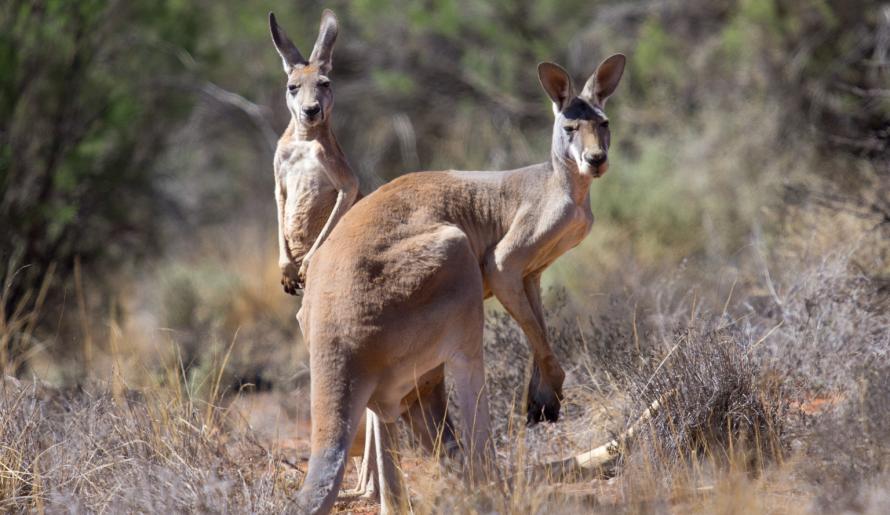 ---
Details
Type
Group
Biology

The Red Kangaroo is the largest living marsupial. Adult males often fight each other in the breeding season, boxing with their front paws and kicking with their back legs. Females are sexually mature at about 18 months, males at about two years. A single joey is born at a time. The joey remains in the pouch for five to six months. The joey gradually spends time away from the pouch. Joeys are usually weaned at about one. Females can have three young with her at the same time - one as an embryo, one in the pouch and another out of the pouch still suckling.

Distinctive Markings

Very large kangaroo, with long-pointed ears and squared-off muzzle.
Taxonomy
Phylum
Class
Order
Family
Genus
Species
The Red Kangaroo has an excellent range of vision due to the position of its eyes.
---
Interesting Facts
Diet

Herbivore. Eats grasses and other green plants. It can go without drinking as long as green grass is available.

Habitat

Lives in most of dry inland Australia, including grassland, desert, mallee and mulga country.

Native Status