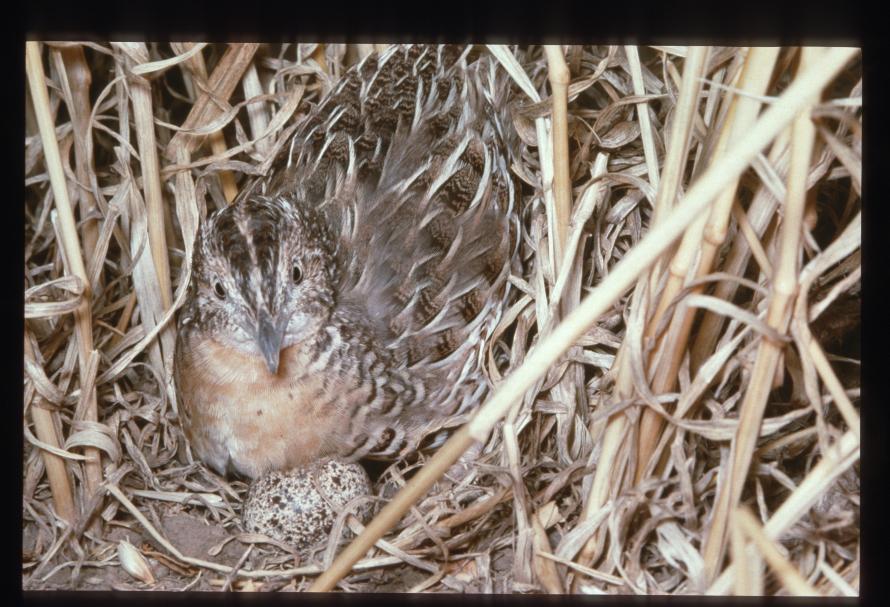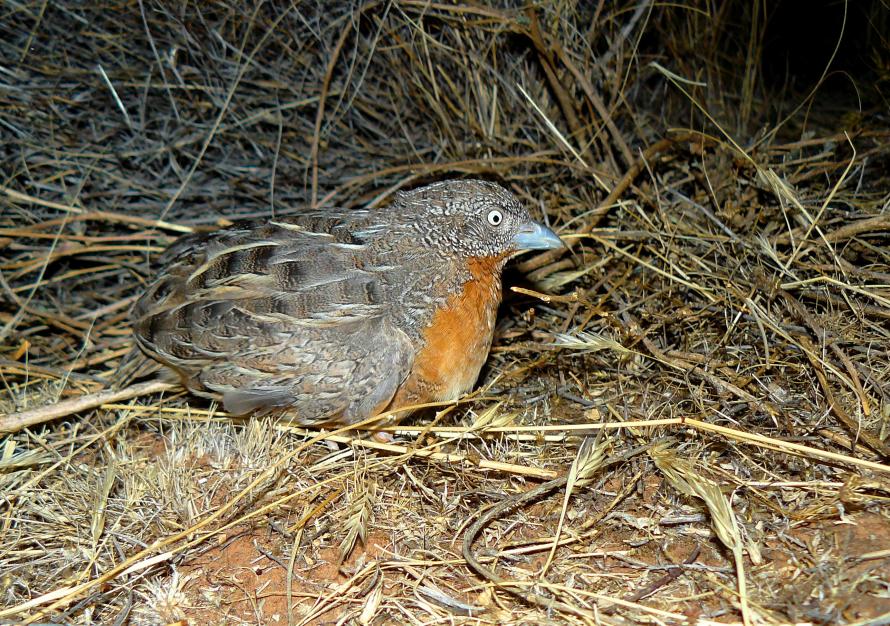 ---
Details
Type
Group
Biology

Breeding season: any time of the year, after rains providing good conditions. Clutch size is three to four. Nest is on the ground where suitable cover can be found, such as under overhanging grasses, small shrubs or fallen branches. Nest itself is a scrape in the ground lined with grass or fine sticks. It sometimes has a hood and has a tunnel-like track leading to the entrance. The male incubates the eggs, broods and feeds the young.

Distinctive Markings

Uniform grey-brown on its upper side. Orange-chestnut flanks.
Taxonomy
Phylum
Class
Order
Family
Genus
Species
Red-chested buttonquails are partial migrants. They are known to have seasonal migration between inland arid regions to semi-arid areas nearer the coast, from winter to spring and summer. Some populations remain in one region all year round.
---
Interesting Facts
Diet

Omnivore. Feeds on grass seeds and insects (cockroaches, ants, flies and larvae).

Habitat
Native Status