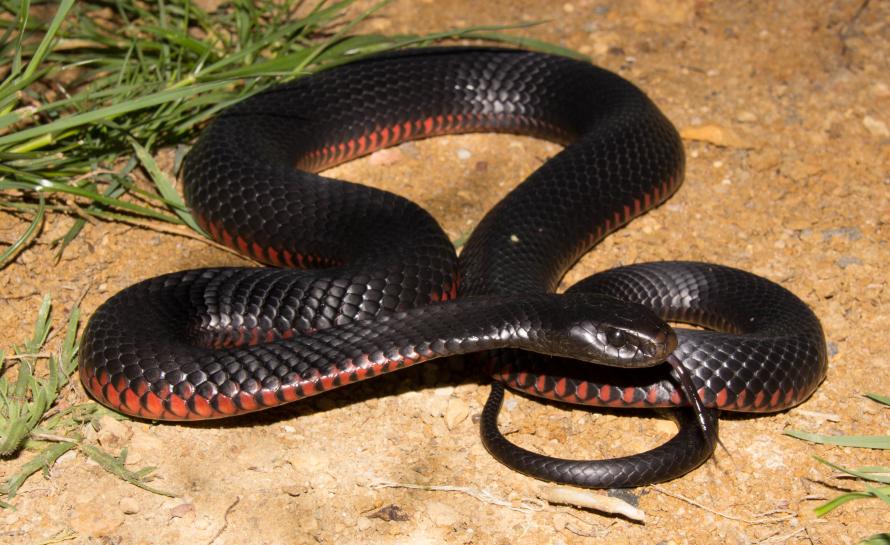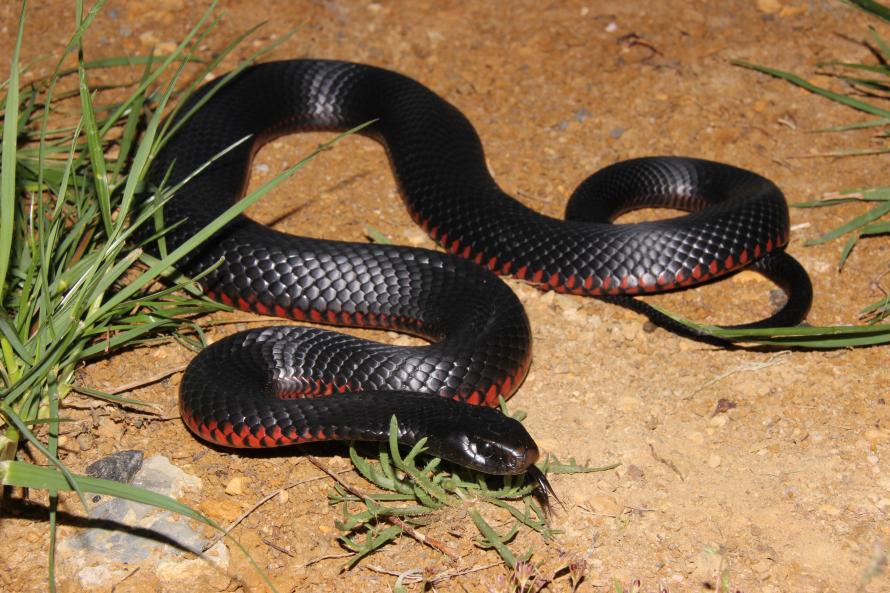 ---
Details
Type
Group
Other Common Names
Biology

Viviparous (live young) with a little size 8-40 (average 12).

Distinctive Markings

Red underneath to white, often extending along the side.
Taxonomy
Phylum
Class
Order
Family
Genus
Species
The Red-bellied Black Snake is active during the day. During the breeding season, in spring, males compete with one another for females. They are dangerously venomous and a bite can be fatal.
---
Interesting Facts
Diet

Carnivore, fish, tadpoles, frogs, lizards, snakes (including its own species) and mammals.

Habitat

Found near streams, swamps and lagoons.

Native Status