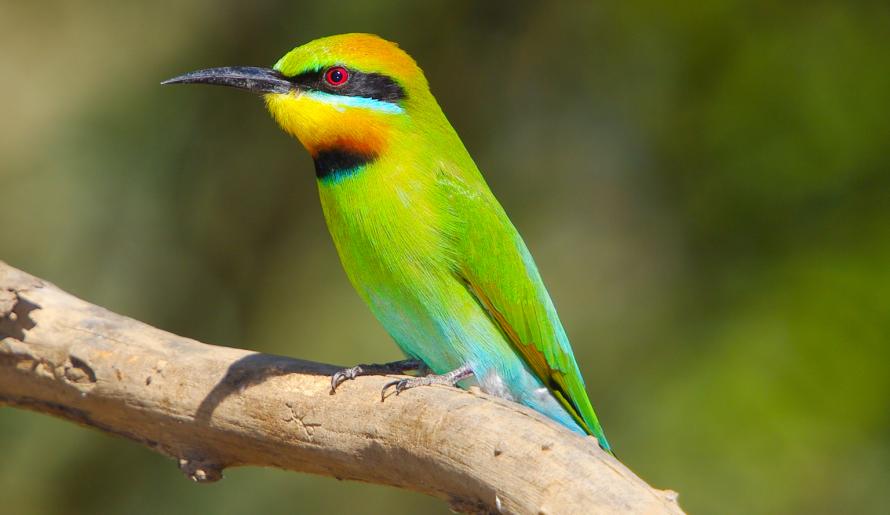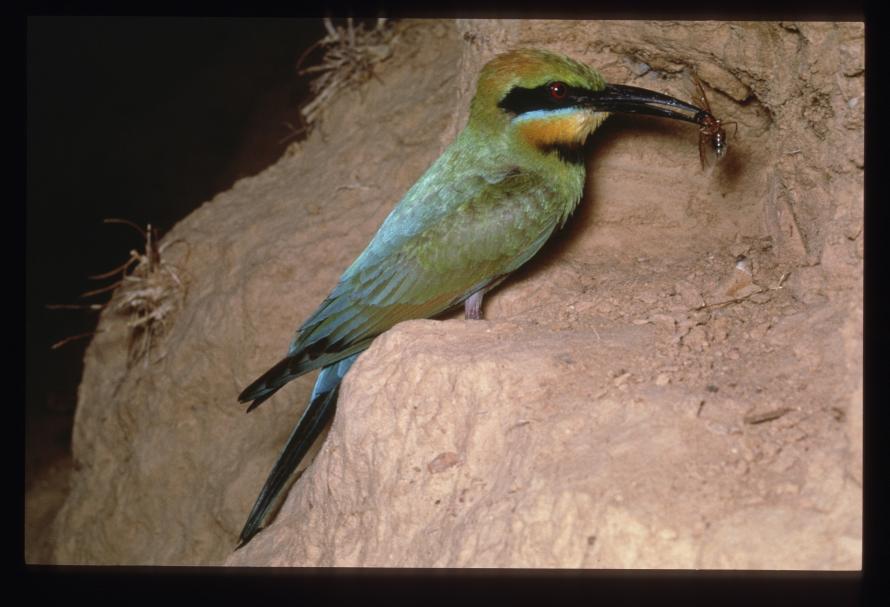 ---
Details
Type
Group
Biology

Breeding season: November to January in south, August to January in north. Clutch size is two to eight. Gathers in small flocks before returning to summer breeding areas. Both sexes choose the building site in a sandy bank and dig a long tunnel leading to a nesting chamber, which is often lined with grasses. Both sexes incubate the eggs and feed the young, sometimes with the assistance of 'helpers'.

Distinctive Markings

Long tail, with distinctive tail streamers.
Taxonomy
Phylum
Class
Order
Family
Genus
Species
The Rainbow Bee-eater rubs bees and wasps against its perch to remove their stings before eating them.
---
Interesting Facts
Diet

Carnivore. Feeds on insects, mainly bees and wasps, as well as dragonflies, beetles, butterflies and moths.

Habitat

Found in open forests, woodlands, grasslands and wetlands.

Native Status