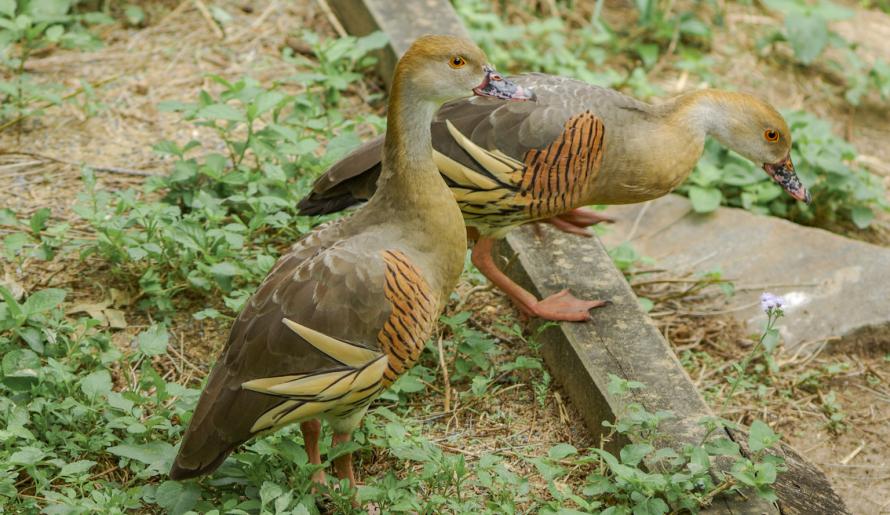 ---
Details
Type
Group
Other Common Names

Grass Whistling Duck, Red-legged Whistler, Red-legged Tree-duck

Biology

Breeding season: variable, usually during the tropical wet season. Clutch size is 8-14. During the day, they congregate in large numbers with other waterfowl, on the margins of lagoons, swamps and mangrove creeks, for preening and sleeping. At night they fly out, often quite long distances, to feed on grasslands. In the breeding season, they leave the water and nest on the grassy plains.

Distinctive Markings

Prominent long lanceolate off-white plumes edged in black along the flanks.
Taxonomy
Phylum
Class
Order
Family
Genus
Species
The Plumed Whistling-duck are monomorphic (sexes the same colour) but males tend to be slightly larger, with longer plumes.
---
Interesting Facts
Diet

Herbivore. Grazes on tropical grasses. They pluck grass and also take food from the water by dabbling from the surface.

Habitat

Found in wetlands and nearby grasslands and less commonly coastal wetlands.

Native Status