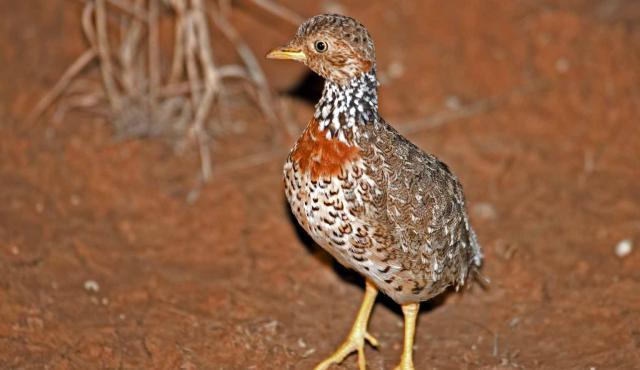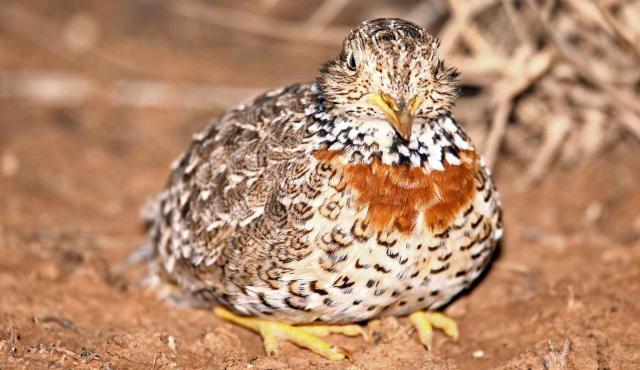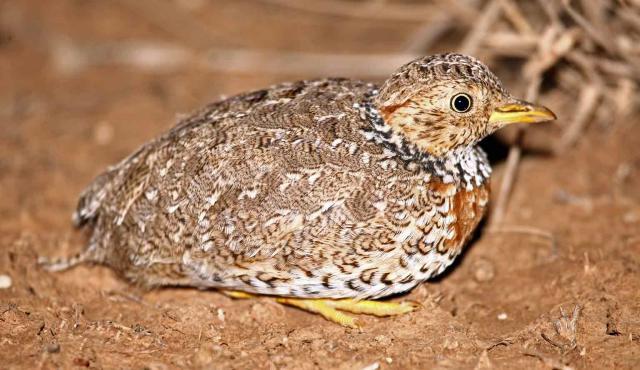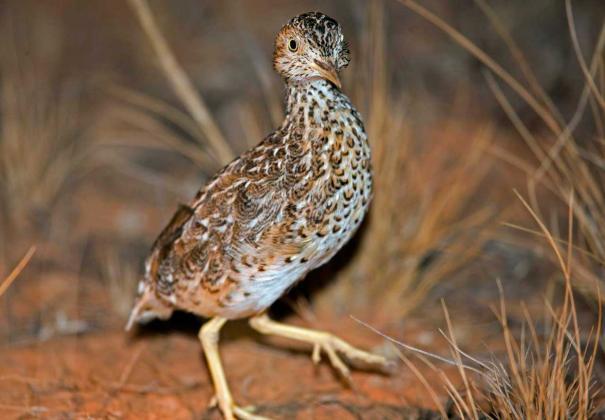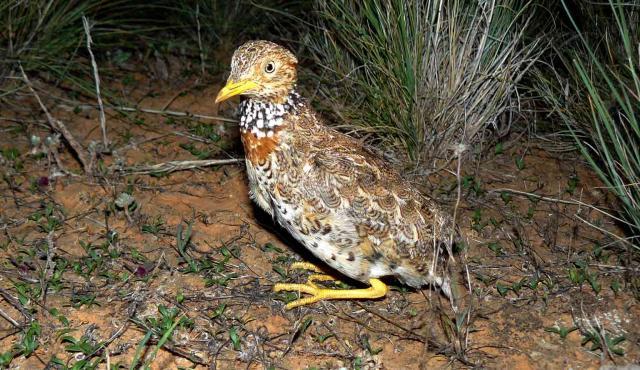 ---
Details
Type
Group
Biology

Breeds early spring and late summer in southern Australia. Nests in hollows amongst clumps of grasses. Clutch size from 2 to 5. Male incubates the eggs for 23 days and carries out all of the brooding and guarding of the chicks.

Distinctive Markings

Distinctive spotted neck and wing pattern. Female has prominent white-spotted, black collar above a rufous breast patch.
Taxonomy
Phylum
Class
Order
Family
Genus
Species
---
Predominantly the Riverina district of south-western New South Wales. Also found in sparse, patchy populations in north-western Victoria.
Source: Atlas of Living Australia
Plains-wanderers cannot survive in areas of grassland which have been converted to crops or pasture, or have been overgrazed by stock.
---
Interesting Facts
Diet

Omnivore. Forage during the day for a wide variety of seeds including those from grasses and saltbushes. Also feed on ground-dwelling insects including beetles, ants, sucking bugs and caterpillars.

Habitat

Hard, red-brown earth with a sparse covering of native herbs and grasses. Predominantly natural open grassland, treeless but with shrubs high enough for concealment from predators.

Native Status