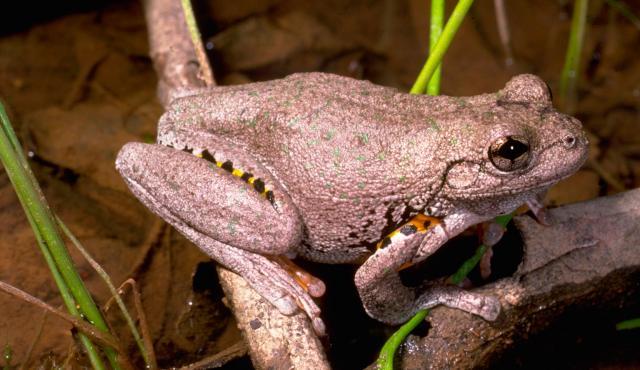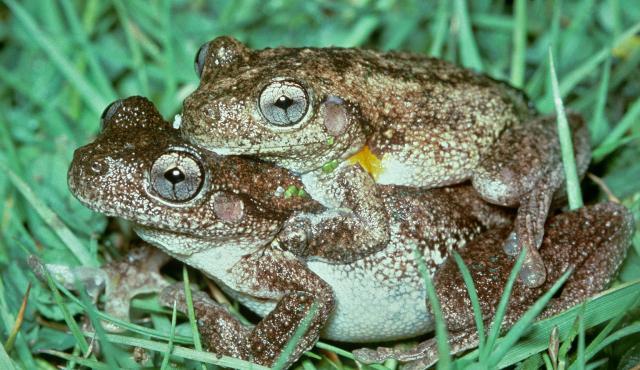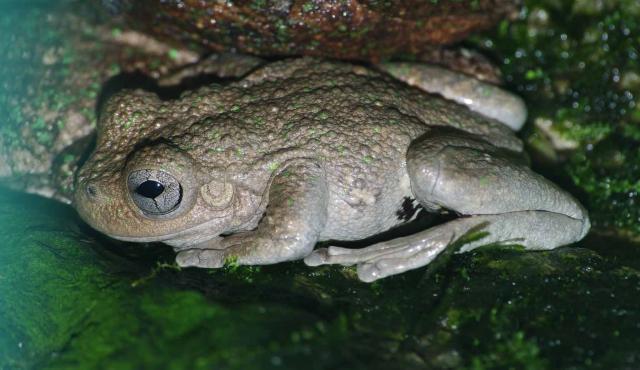 ---
Details
Type
Group
Biology

Breeding season: Spring to early summer. Females lay pigmented eggs in a jelly.

Distinctive Markings

Adults may have small green and/or black dots on the back, and bright yellow and black markings on the hidden sides of limbs, hands, feet and groin. Slightly pointed snout and indistinct tympanum.
---
Eastern Victoria, New South Wales, extreme south east South Australia and south-eastern Queensland.
Source: Atlas of Living Australia
The only frog in Victoria to display a cross-shaped pupil.
---
Interesting Facts
Diet

Carnivore. Adults feed on invertebrates.

Habitat

Wet and dry forest, woodlands, shrublands and open areas.

Native Status