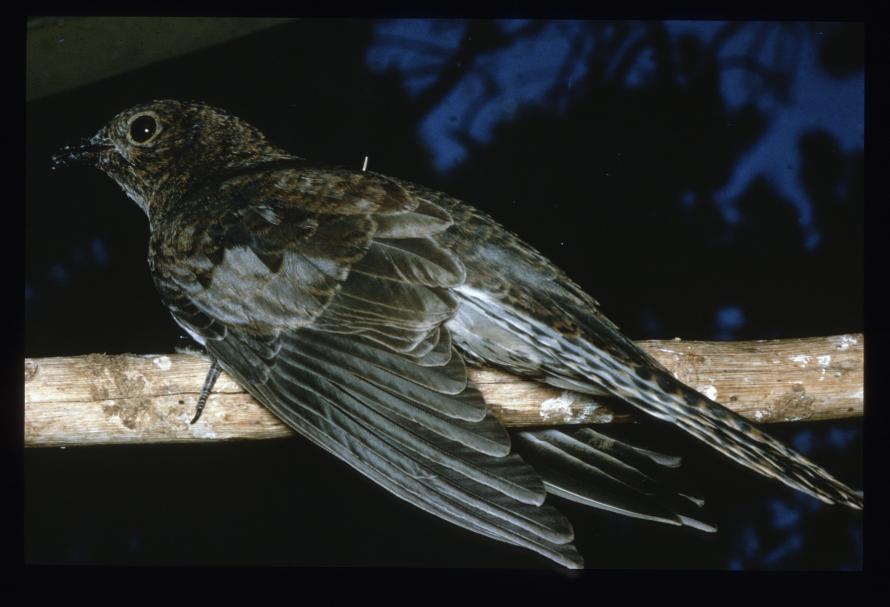 ---
Details
Type
Group
Biology

Like all Cuckoos, the Pallid Cuckoo is a parasite, laying its eggs in the nests of other birds. This species usually lays its eggs in the nests of honeyeaters, flycatchers and similar birds with cup-shaped nests. The female cuckoo removes one of the host's eggs and replaces it with one of her own. The cuckoo egg usually closely resembles the host egg, and the unsuspecting host hatches it along with its own. The cuckoo egg usually hatches more quickly and the young cuckoo instinctively forces the other eggs (or chicks) out of the nest.

Distinctive Markings

Bright yellow ring around the eye.
Taxonomy
Phylum
Class
Order
Family
Genus
Species
The Pallid Cuckoo has a hawk-like appearance during flight.
---
Interesting Facts
Diet

Carnivore. Feeds on insects, paricularly likes hairy caterpillars. Forages on the ground.

Habitat

Found in open forests and woodlands, as well as cleared open cultivated country.

Native Status