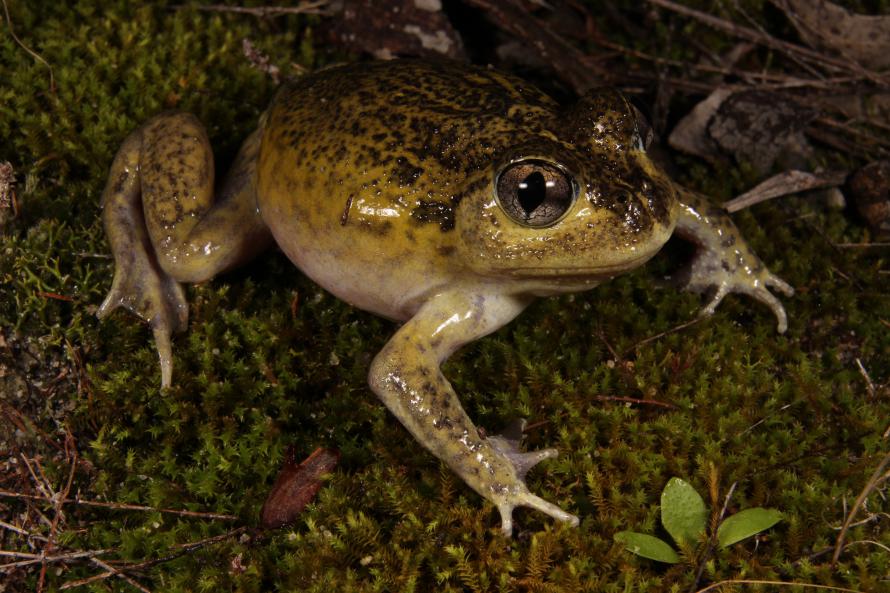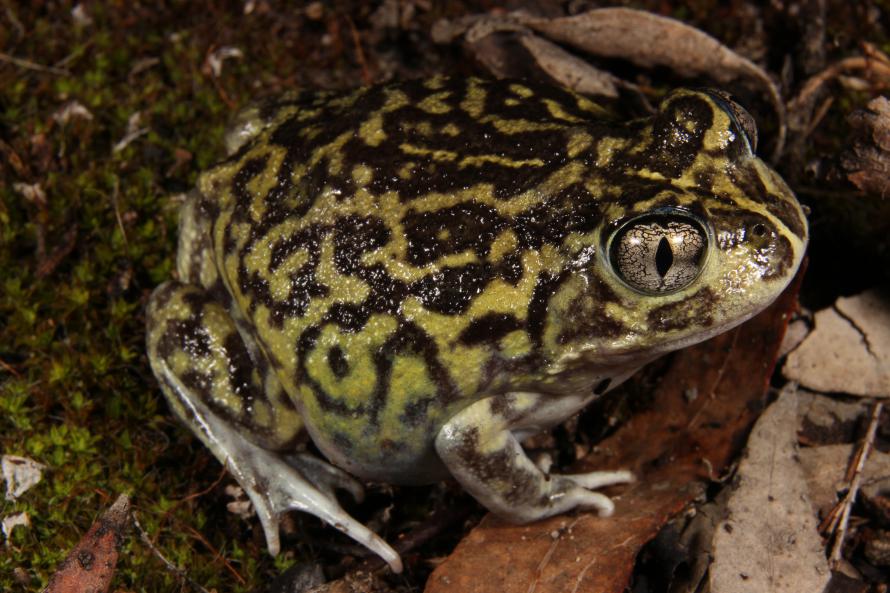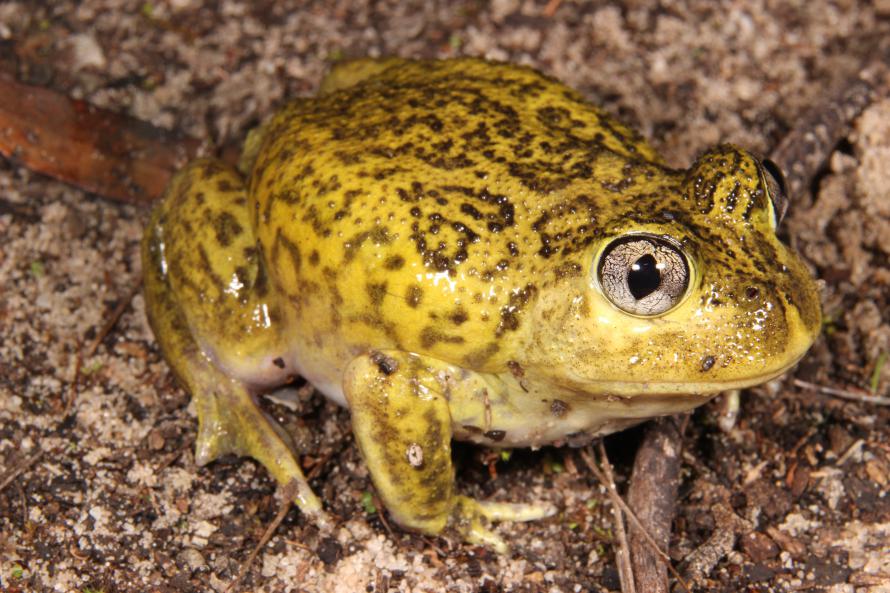 ---
Details
Type
Group
Other Common Names

Painted Burrowing Frog, Painted Spadefoot Toad

Biology

Breeding season: summer, autumn or winter. Females lay approximately 1000 eggs. Males call while floating in still water. They burrow beneath the soil surface during periods of water shortage and emerge only after heavy rains to breed. They most likely use leaf litter, fallen logs and ground cover vegetation as shelter whilst above ground.

Distinctive Markings

The eye is prominent. Has a vertical pupil. The tympanum (eardrum) is not visible. Limbs are short. Fingers are cylindrical and unwebbed. Toes are fully webbed, with a black shovel-shaped lump on the undersurface, used for burrowing. Can be distinguished from the more widespread Common Spadefoot Toad/SudellÕs Frog (N. sudelli) by the lack of baggy skin around the groin.
Taxonomy
Phylum
Class
Order
Family
Genus
Species
The Painted Frog only appears after heavy rains.
---
Interesting Facts
Diet

Carnivore. Adults feed on a wide variety of insects.

Habitat

Adults are found in open grasslands, mallee, woodland, farmland and cleared areas. They are usually found in or around flooded areas after periods of heavy rainfall, including grassy marshes, lagoons, flooded claypans, temporary roadside pools, ditches, mallee swales (a marshy depression between ridges) and farm dams.

Native Status