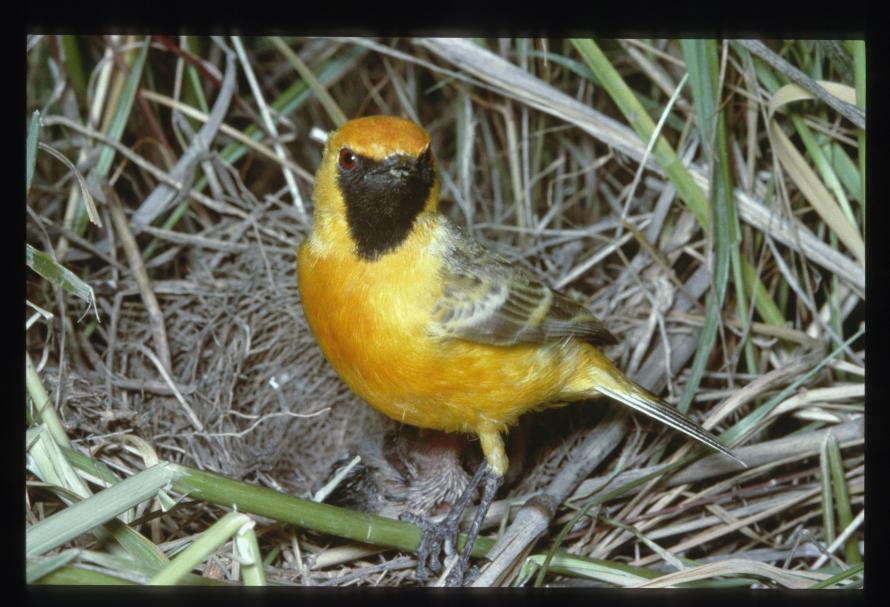 ---
Details
Type
Group
Biology

They are often seen in pairs or in small groups of up to 15 birds. At the start of the breeding season flocks disperse into pairs. After the pair has formed, the male accompanies the female at all times until the eggs have been laid and chases other birds.

Distinctive Markings

Male feathers are a deep warm orange-yellow. The colour is strongest on the crown and breast. Straighter and on average shorter bills, than the Yellow Chat.
Taxonomy
Phylum
Class
Order
Family
Genus
Species
The Orange Chat is nomadic, and moves around irregularly. During a drought or a dry spell they will be absent.
---
Interesting Facts
Diet

Omnivore. Mosty feeds on spiders and small insects, ants, bees, wasps, beetles, caterpillars and grasshoppers. Occasionally eats seeds.

Habitat

Found in arid and semi-arid zones, in open grasslands, shrubland and sedgeland.

Native Status