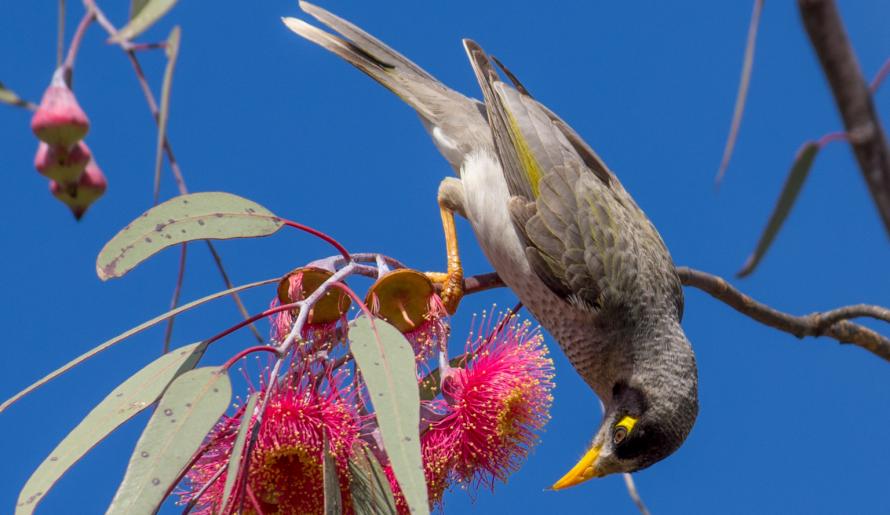 ---
Details
Type
Group
Biology

Breeding season: July to December. Breed in small to large colonies. Several broods may be reared during a single season. The females constructs the nest and incubates the eggs alone. Both sexes care for and feed the young. Additional 'helpers' also feed the young, which are nearly always males.

Distinctive Markings

Grey body. Black crown and cheeks.
Taxonomy
Phylum
Class
Order
Family
Genus
Species
Although Noisy Miner's are moderate in size, they are very aggressive and attack larger birds such as hawks and kookaburras.
---
Interesting Facts
Diet

Omnivore. Feeds on nectar, fruit and insects. On occassions they will eat small reptiles and amphibians. Food is either taken from trees or on the ground.

Habitat

Found in parklands, open forests and woodlands.

Native Status