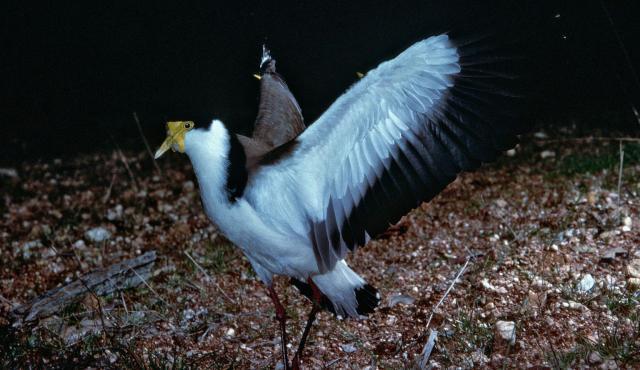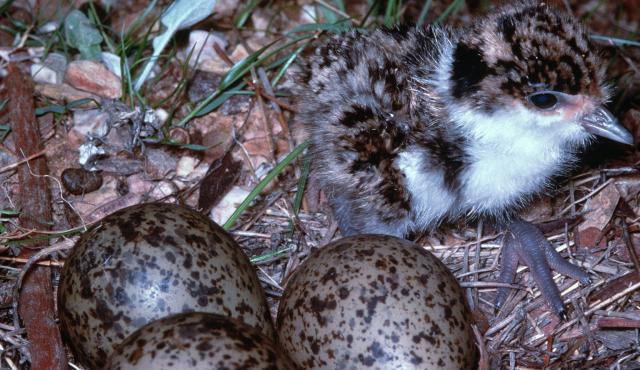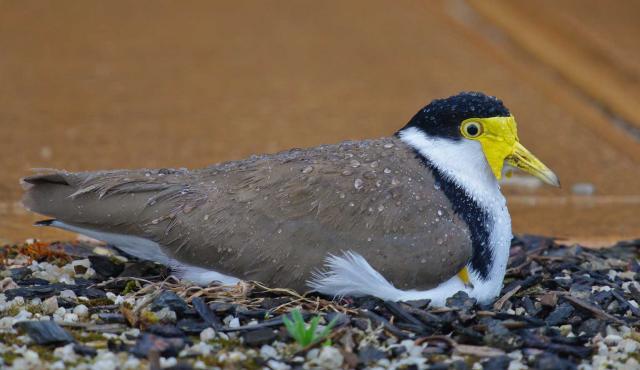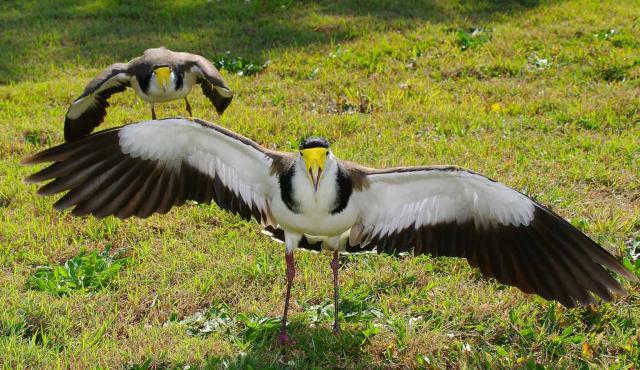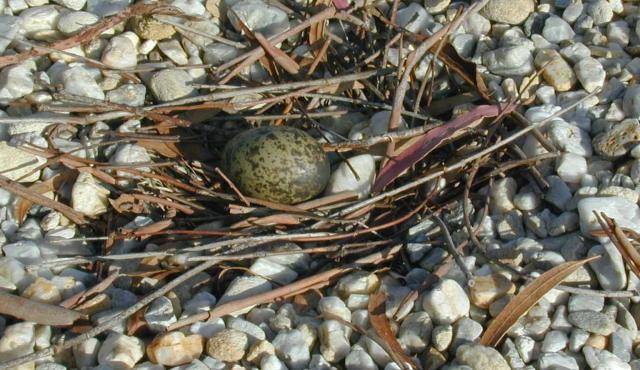 ---
Details
Type
Group
Other Common Names

Masked Plover, Spur-winged Plover.

Biology

Breeds June-October in southern Australia. In the breeding season this species exists in pairs or small family groups. Large flocks at other times. Opportunisitic breeders. Both sexes build the nest and incubate the young for 28 days. Both sexes also care for the young, swooping aggressively to defend the nest.

Distinctive Markings

Large, yellow wattles covering face. Black-tipped yellow bony spur on the shoulder of each wing.
Taxonomy
Phylum
Class
Order
Family
Genus
Species
---
Common in northern, central and eastern Australia. Found in Indonesia, New Guinea, New Caledonia and New Zealand.
Source: Atlas of Living Australia
Masked Lapwings use their yellow spurs when diving from above, to scare potential predators or intruders away from their nest or chicks.
---
Interesting Facts
Diet

Carnivore. Insects, insect larvae and earthworms.

Habitat

Open, short-grassed sites (both natural and modified). Often found beside water of swamps, lagoons and salt marshes. Also seen at mudflats, beaches and grasslands. Populate urban areas.

Native Status