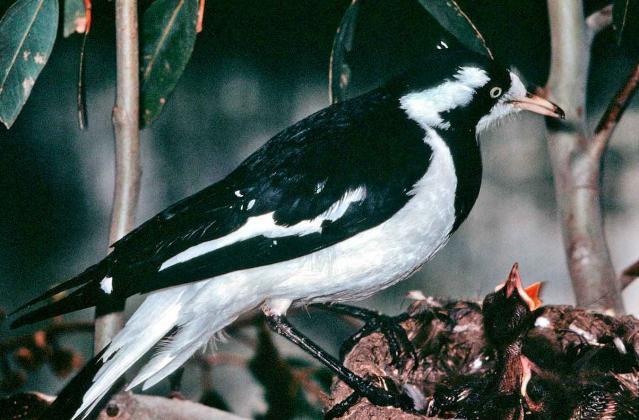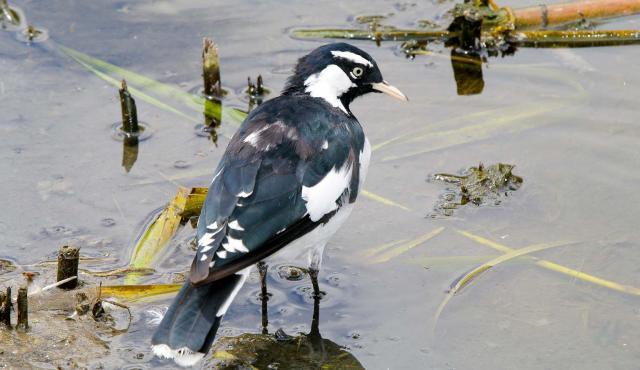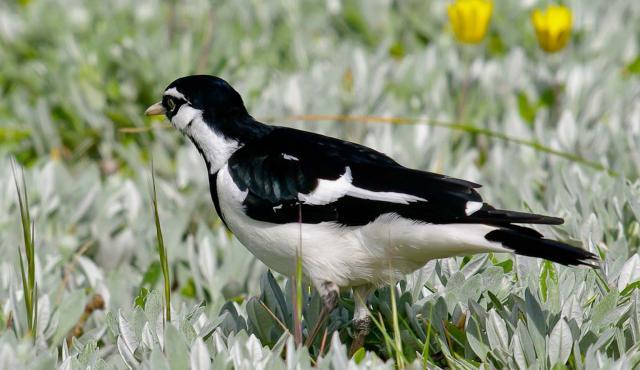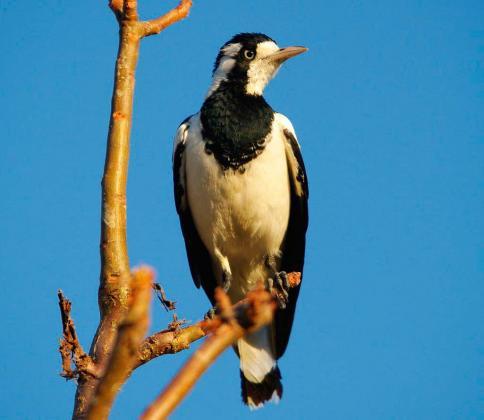 ---
Details
Type
Group
Other Common Names

Mudlark, Peewee, Little or Murray Magpie

Biology

Breeds from August through to February, particularly after rain. Builds a bowl-shaped mud nest, often up to 20 m off the ground in the branch of a tree. Clutch size is 3-5 eggs. Incubation is carried out by both parents for 18 days. More than one brood may be produced if conditions are favorable. Aggressively defends nest and territory.

Distinctive Markings

Distinguishing black and white colour.
Taxonomy
Phylum
Class
Order
Family
Genus
Species
---
Found throughout the Australian mainland but is rare and vagrant to Tasmania. Also found in southern New Guinea and Timor.
Source: Atlas of Living Australia
Magpie-larks are not related to magpies or larks.
---
Interesting Facts
Diet

Carnivore. Insects, insect larvae, earthworms, freshwater invertebrates.

Habitat

Diverse habitats from coastal to semi-desert. Anywhere with water and trees. Adapted well to altered environments, especially those with permanent water bodies.

Native Status