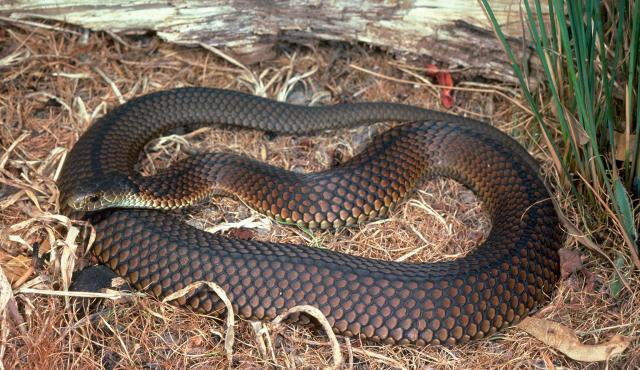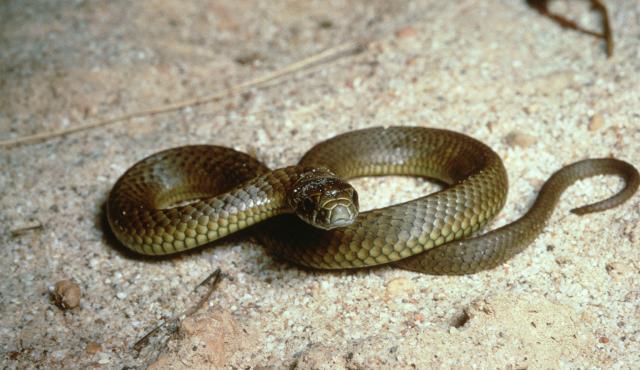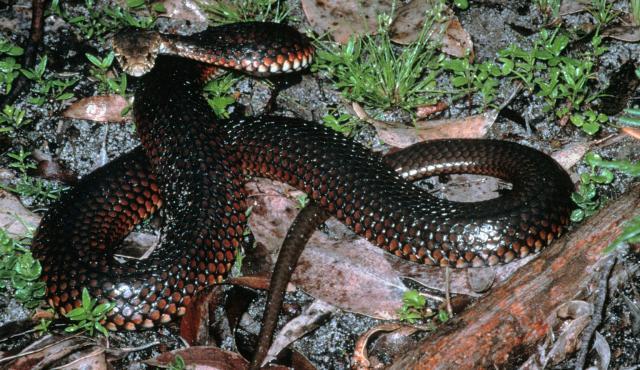 ---
Details
Type
Group
Other Common Names

Common Copperhead, Eastern Copperhead

Biology

Viviparous (live young). Up to 30 live young are produced mid to late summer.

Distinctive Markings

Prominent orange/red to brown streak running along lower sides of body.
Taxonomy
Phylum
Class
Order
Family
Genus
Species
---
Lowland areas of south-eastern South Australia, southern Victoria, Tasmania, and the islands of Bass Strait (including Flinders, King, Hunter, Preservation, and Great Dog Islands).
Source: Atlas of Living Australia
Compared to a Tiger Snake, the Lowland Copperhead has a relatively smaller head.
---
Interesting Facts
Diet

Carnivore. Frogs, lizards, small mammals and other small snakes. Can be cannibalistic.

Habitat

Reasonably damp habitats, near streams or swampy areas. Common and widespread at lower altitudes throughout southern Victoria.

Native Status