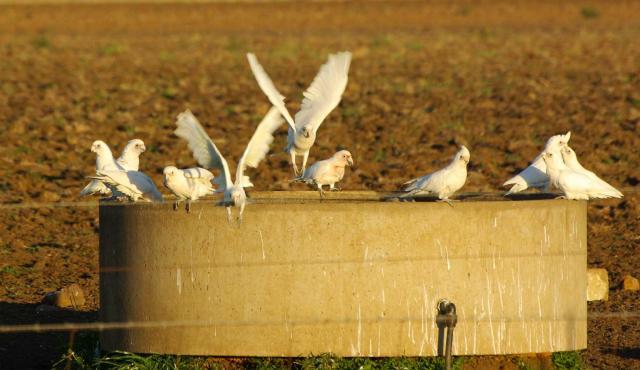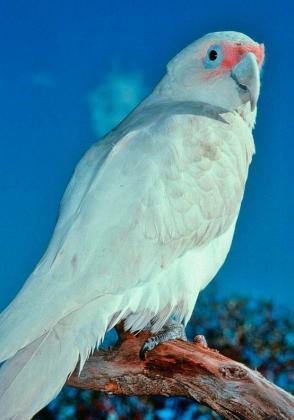 ---
Details
Type
Group
Biology

Breeding season extends from July through to December. These birds form monogamous pairs. Nests in hollows high in tall Manna Gums or Sugar Gums or in the cavities of loose gravelly cliffs. Both parents prepare the nest and incubate 2-4 eggs for 25 days. Both parents feed the young.

Distinctive Markings

Long upper mandible to the bill. Orange-red splashes on forehead and throat and an orange crescent across the upper breast.
Taxonomy
Phylum
Class
Order
Family
Genus
Species
---
Normally only found in the extreme south-eastern end of Australia. Reaches from south-eastern South Australia through western Victoria to southern New South Wales. However, populations have now established in other parts of eastern Australia, probably from escaped caged birds.
Source: Atlas of Living Australia
The Long-billed Corella has a short cap-like crest, however this is usually folded. Can form large noisy groups displaying acrobatic feats while climbing on external structures. Can cause damage to electrical wiring.
---
Interesting Facts
Diet

Omnivore. Predominantly grass seeds, particularly from grain crops. Also feeds on bulbs and roots from the weed onion grass (Romulea rosea) and Native Murnong. 90% of their food now comes from introduced food plants. Insects are also eaten.

Habitat

Grassy woodland and grasslands, pasture and crop areas and urban parks. Never far from water.

Native Status