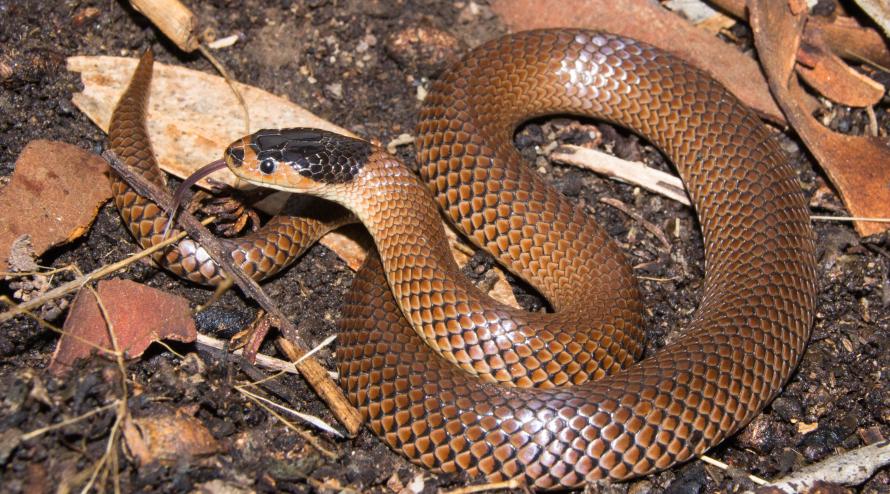 ---
Details
Type
Group
Biology

Females give birth to up to 7 live young. Active at night.

Distinctive Markings

Black hourglass-shaped patch from the back of the nape to between the eyes. Each scale is emphasised by a dark edge.
---
Distributed from south west Victoria through the north east and into south east New South Wales.
Source: Atlas of Living Australia