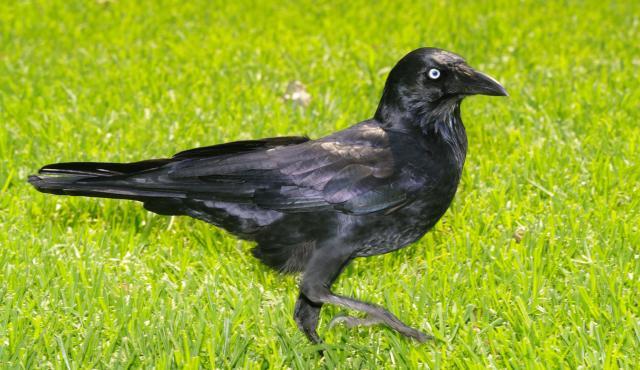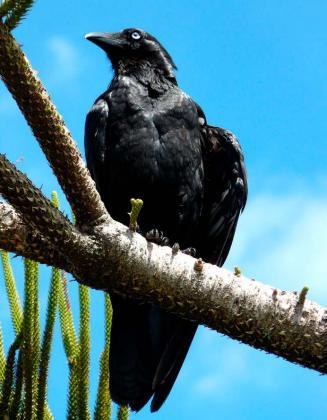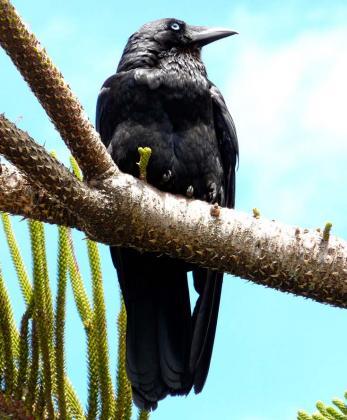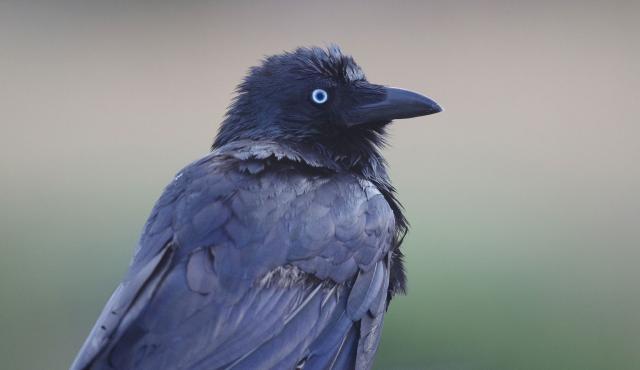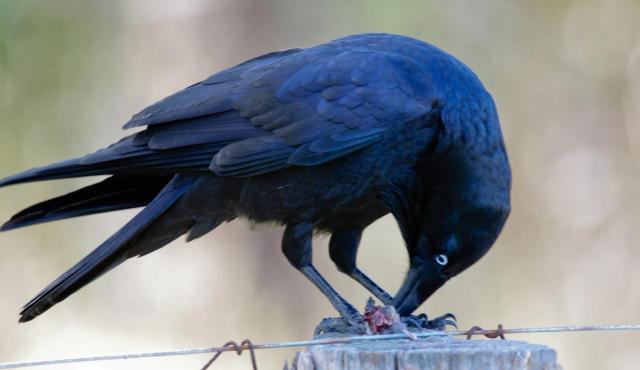 ---
Details
Type
Group
Biology

Breeds from April through to December. Both sexes build a stick nest in the fork of a tree up to 10 m high. Clutch size is 4-5 eggs and they are incubated by the female for 19-20 days. Both sexes feed the young.

Distinctive Markings

Short, fork-tipped throat hackles. Beak smaller and more curved than the Australian Raven.
Taxonomy
Phylum
Class
Order
Family
Genus
Species
---
Ranges over south-eastern Australia from southern South Australia, Victoria and New South Wales. Also found on Kangaroo Island and King Island.
Source: Atlas of Living Australia
Characteristic call and wing actions. Gives a quick upward flip with both wings as it is calling.
---
Interesting Facts
Diet

Omnivore. Feeds mainly on vegetable matter including grains and fruits. Will also eat insects, small animals, eggs, refuse and carrion.

Habitat

Scrub, agricultural areas, grazing pasture, woodlands, treeless plains, coasts and suburbs.

Native Status