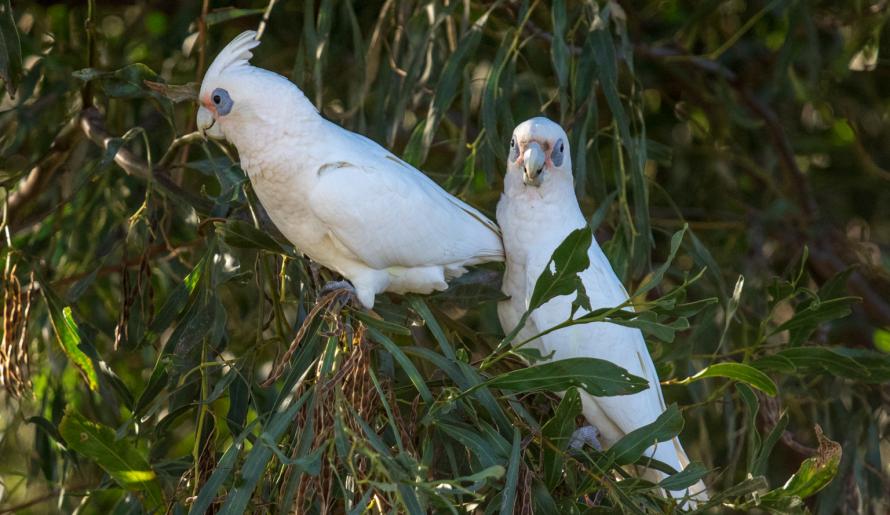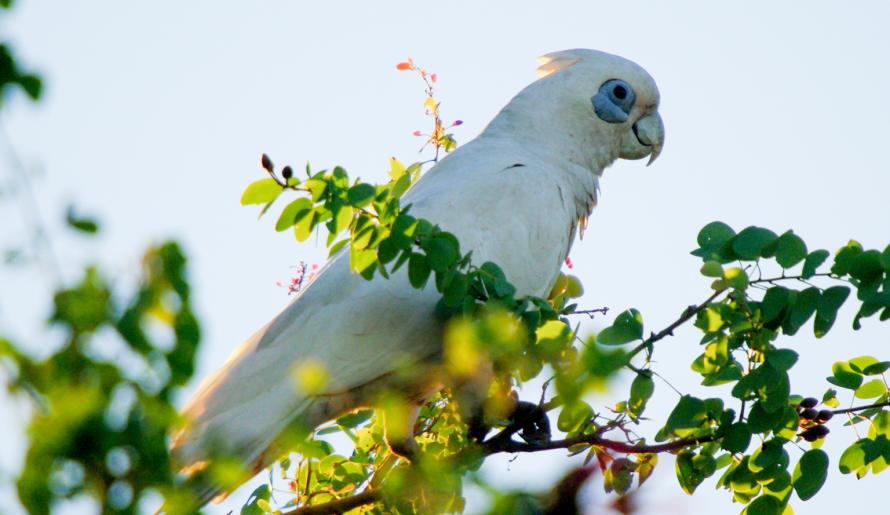 ---
Details
Type
Group
Other Common Names
Biology

Breeding season: any time of the year, after a long period of rain. Clutch size is two to four. They are thought to pair for life. The nest site is a suitable tree hollow, lined with shavings of wood, which is used for several years. Both sexes incubate the eggs and care for the young chicks. The chicks hatch naked and are dependant on their parents.

Distinctive Markings

Smaller than the Sulphur-crested Cockatoo. Fleshy blue eye-ring. Pale rose-pink patch between the eye and bill.
Taxonomy
Phylum
Class
Order
Family
Genus
Species
The scientific name for Little Corella Cacatua sanguinea, means 'Blood-stained Cockatoo' and refers to the dark pink markings between the eye and the bill. The increase in agricultural crops has so increased the birds' numbers in some areas they may become pests.
---
Interesting Facts
Diet

Herbivore. Feeds on grains and grass seeds. Some bulbs and fruits may also be eaten. They feed in large noisy flocks, mainly on the ground and drink on a daily basis.

Habitat

Found along watercourses and where seeding grasses are found.

Native Status