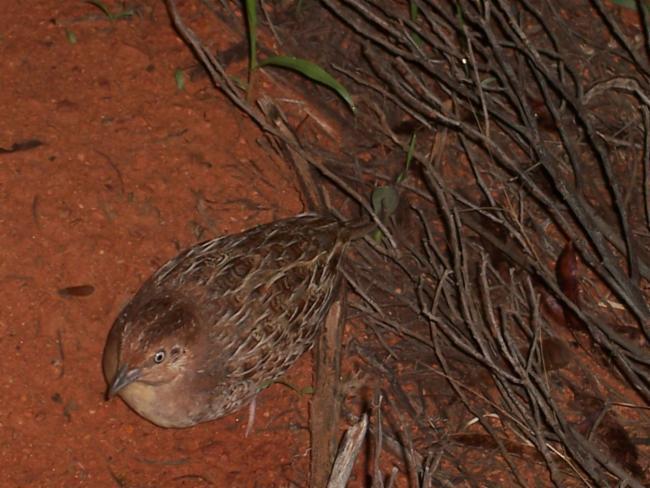 ---
Details
Type
Group
Biology

Breeding season: usually September to March (any time of year, after rains provide good conditions). Clutch size is three or four. Builds a nest where suitable cover can be found, such as under overhanging grasses, small shrubs or fallen branches. The nest itself is a scrape in the ground lined with grass or fine sticks. It sometimes has a hood and has a tunnel-like track leading to the entrance. The male incubates the eggs, broods and feeds the young.

Distinctive Markings

In flight, white flanks are visible.
Taxonomy
Phylum
Class
Order
Family
Genus
Species
In captivity if the enclosure is too small the Little Button-quail can become agressive. Males may fight each others offspring. The female may kill the offsping so that males will remate, and the female may also kill the male.
---
Interesting Facts
Diet

Omnivore. Feeds on eeds, especially grass seeds, young plants and insects.

Habitat

Found in grasslands and woodlands, particularly in the arid and semi-arid regions.

Native Status