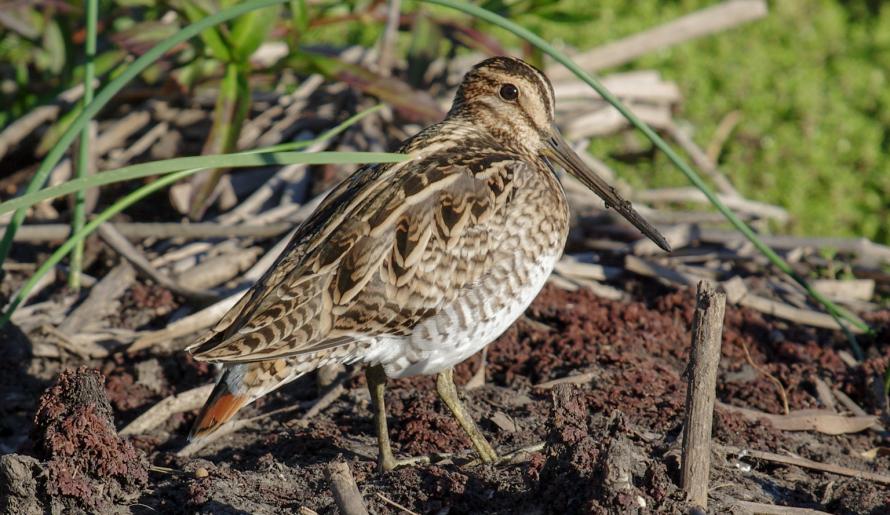 ---
Details
Type
Group
Other Common Names
Biology

Breeding season: May to July. Clutch size is four. They breed in Japan and on the East Asian mainland, on dry grassy hillsides and forest clearings. They leave their breeding areas from August to November, arriving in Australia mainly in September. They leave the south-east by the end of February, moving northwards along the coast. Most have left Queensland by mid-April. The nest is a shallow depression lined with grasses and leaves. The female incubates the eggs. They are very shy and wary and burst from cover when disturbed, zig-zagging off with a very fast flight, before dropping to cover again.

Distinctive Markings

Bold narrow dark brown cheek stripe and dark line through the eye.
Taxonomy
Phylum
Class
Order
Family
Genus
Species
Latham's Snipe males have spectacular displays during courtship or to defend territory, such as rising up in the air and then diving to the ground.
---
Interesting Facts
Diet

Omnivores. Feeds on seeds and plant material, worms, spiders and insects, and some molluscs, isopods and centipedes.

Habitat

Found in freshwater wetlands and swamps.

Native Status