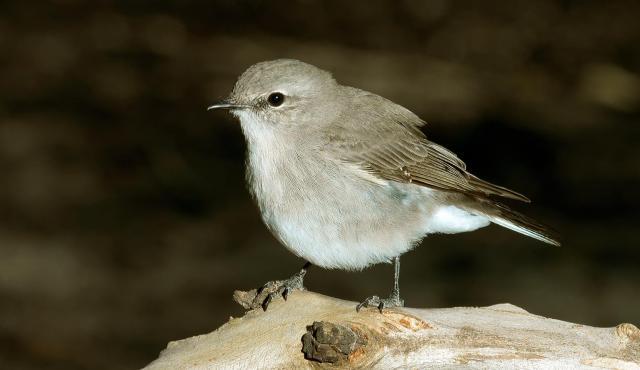 ---
Details
Type
Group
Biology

Breeds from July-December after rain. A tiny shallow cup nest made from grass is built on a horizontal branch or fork of a tree up to 20 m high.

Distinctive Markings

Faint white eyebrow and white outer tail feathers.
Jacky Winters continually wag their tail from side-to-side in a figure of eight.
---
Interesting Facts
Diet

Carnivore, invertebrates.

Habitat

Open woodlands and paddocks with scattered trees.

Native Status