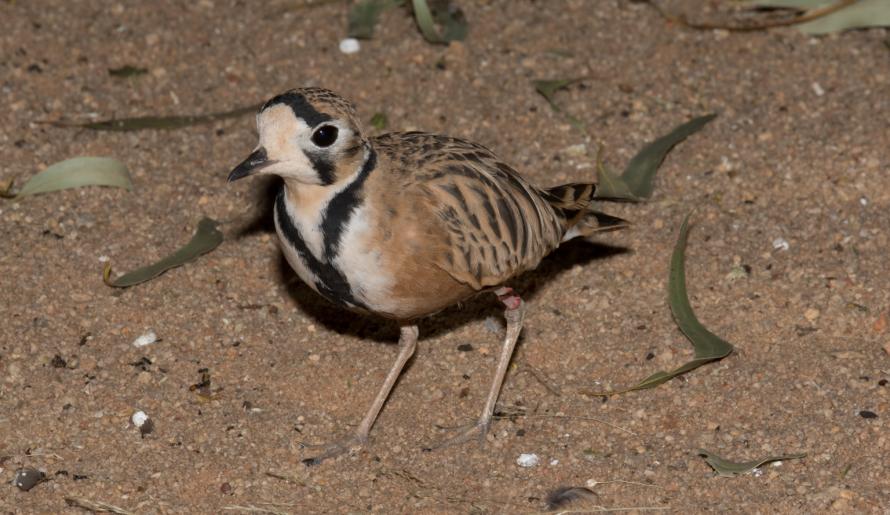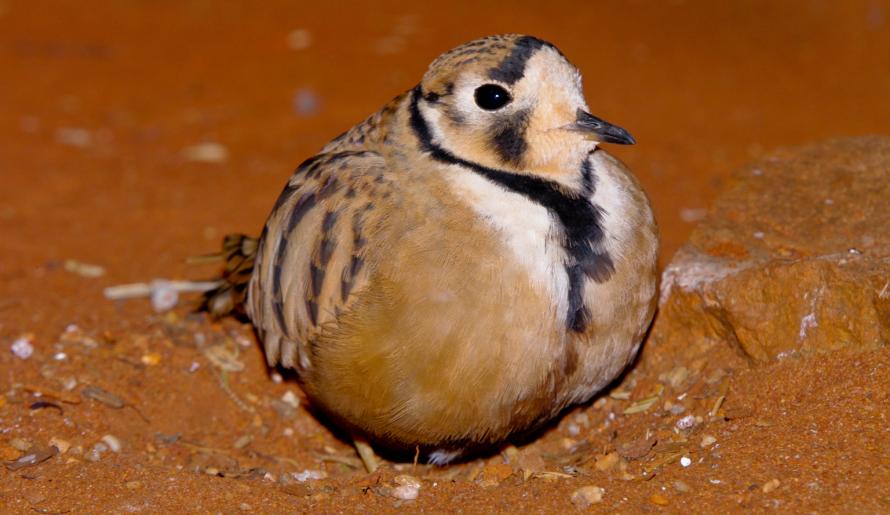 ---
Details
Type
Group
Other Common Names
Biology

Breeding season: any time of the year (influenced by rainfall). Clutch size is three. Breed in response to heavy rain. Its nest is a shallow depression scratched in the ground, with small stones, twigs and other material scraped out of the depression, ringed around the outside. They gather in flocks and run to escape from danger, only taking flight at the last moment.

Distinctive Markings

Black band over the crown and through the eye, and a black Y-shaped band on a white breast.
Taxonomy
Phylum
Class
Order
Family
Genus
Species
Inland Dotterel are mainly nocturnal, being generally inactive during the day and feeding at night.
---
Interesting Facts
Diet

Omnivore. Feeds on seeds and leaves during the day and insects and spiders at night.

Habitat

Found in open, arid country, with a sparse growth of saltbush, bluebush or samphire.

Native Status