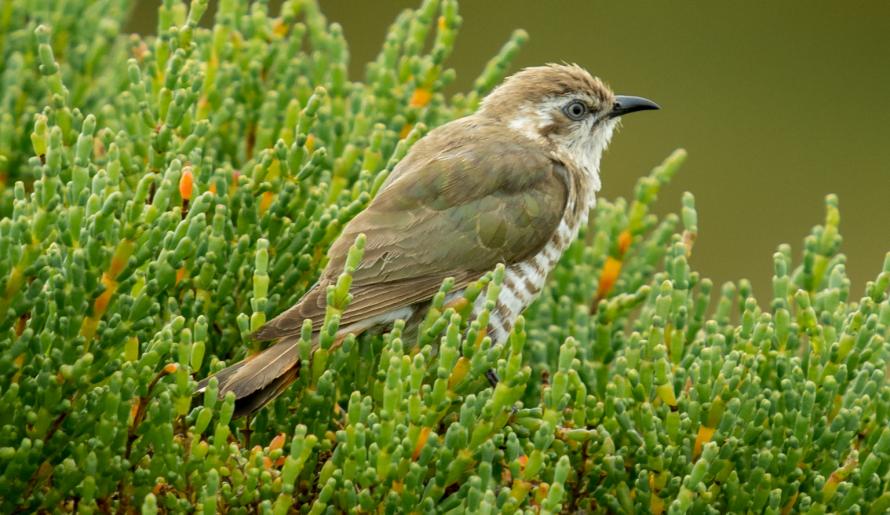 ---
Details
Type
Group
Biology

Breeding season: July to February, in the south. It is a nest parasite, like many other cuckoos. The female lays one egg in the host's nest. This egg can sometimes resemble the host's eggs in markings. The female cuckoo removes one of the host's eggs, or the newly hatched young cuckoo ejects the eggs or nestlings of the host. The host parents incubate the cuckoo egg and feed the young, up to several weeks after it fledges.

Distinctive Markings

Pale scaling and a bronze to green sheen on the back and upper tail.
Taxonomy
Phylum
Class
Order
Family
Genus
Species
The Horsfield's Bronze-cuckoo is very noisy during mating season but are mainly silent during other times of the year.
---
Interesting Facts
Diet

Carnivore. Feeds mostly on insects and larvae, especially hairy caterpillars.

Habitat

Found in many wooded habitats with a range of understoreys from grasses to shrubs or heath.

Native Status