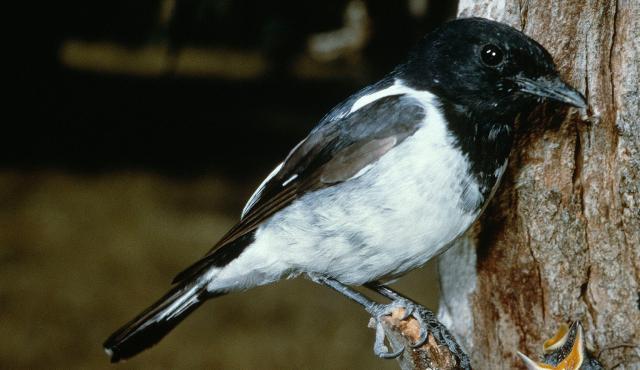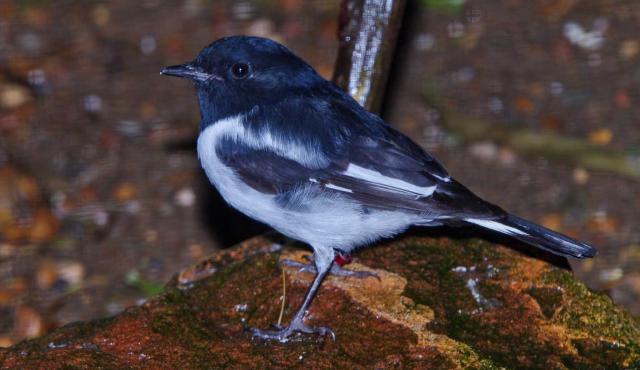 Melanodryas cucullata cucullata
---
---
Details
Type
Group
Biology

Breeds from July-December, generally after rain in dry areas. An open cup nest is built on a stump or in a trunk cavity or branch 1-6 m high. Three or more birds may attend the nest.

Distinctive Markings

The male has a very prominent black hood covering the head, back and rounded bib on the breast.
Taxonomy
Phylum
Class
Order
Family
Genus
Species
The adult male Hooded Robin is the only black and white robin.
---
Interesting Facts
Diet

Carnivore, invertebrates.

Habitat

Dry eucalypt, woodland and cleared paddocks with stumps, dead trees or regrowth.

Native Status