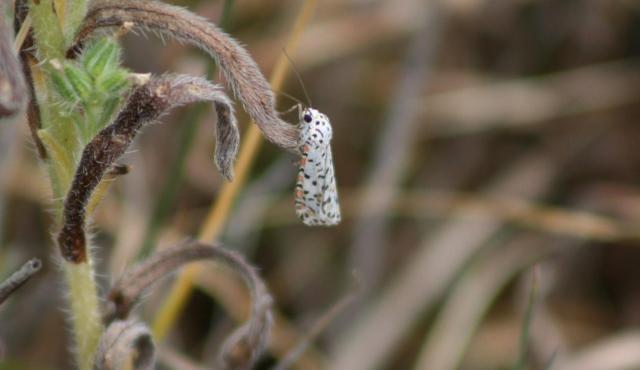 ---
Details
Type
Group
Other Common Names
Biology

The female lays a row of pale green eggs on a leaf from a food plant.

Distinctive Markings

A pattern of red and black spots is visible on the forewings when the moth is at rest.
Taxonomy
Phylum
Class
Order
Family
Genus
Species
---
Distributed widely throughout the Indo-Australian region including Borneo, Cook Islands, Fiji, Papua and Seychelles. In Australia it is found in the Northern Territory, Queensland, New South Wales, Victoria, Tasmania, South Australia, Western Australia, Norfolk Island and Cocos Keeling Islands.
Source: Atlas of Living Australia
The larvae contain poisonous alkaloids that deter predators from eating them.
---
Interesting Facts
Diet

Herbivore. Caterpillars eat various plants from the Boraginaceae family, including Salvation Jane, Heliotrope and Forget-me-not.

Habitat

The adult does not venture far from the host plant.

Native Status