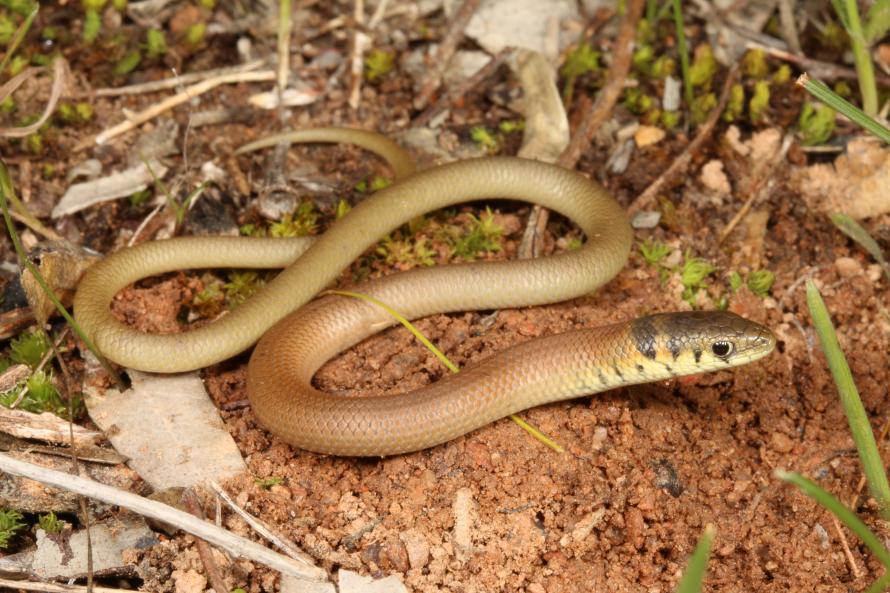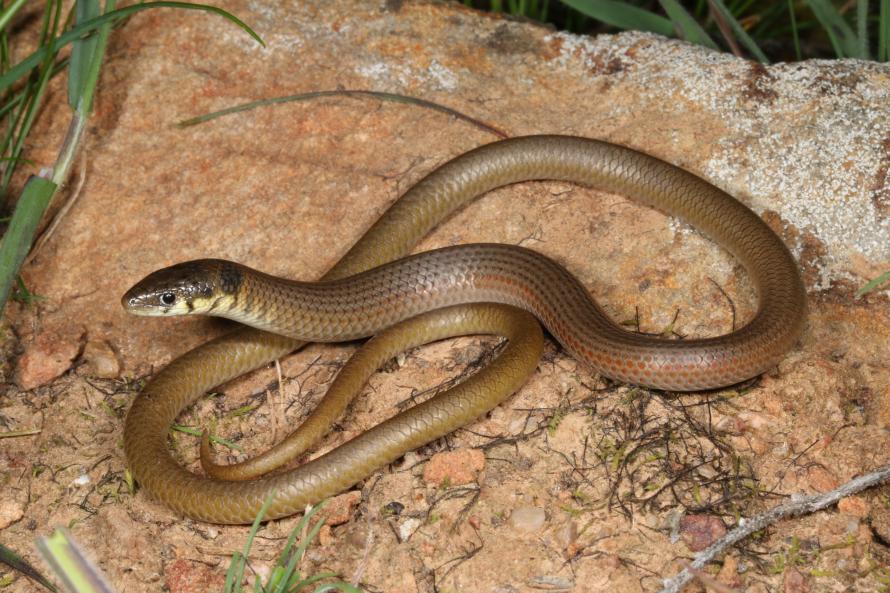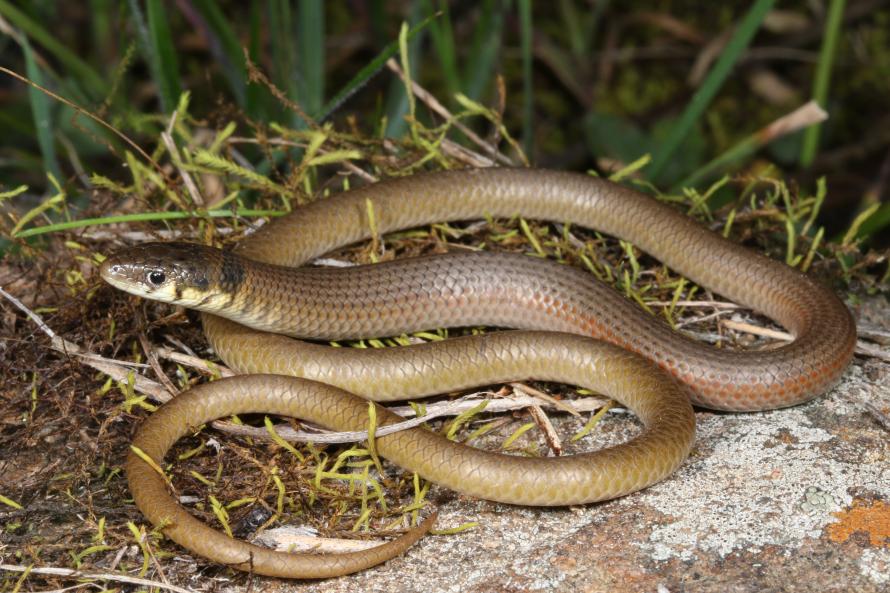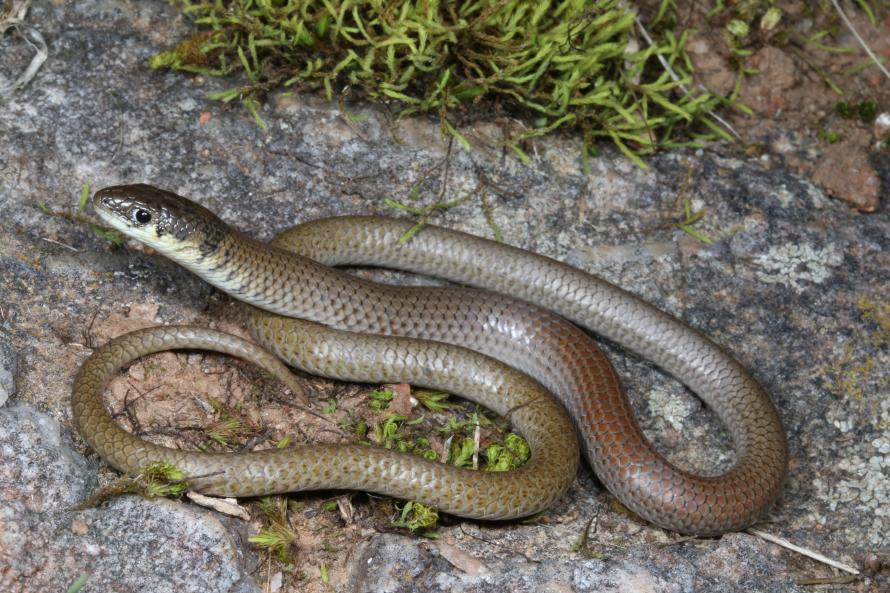 ---
Details
Type
Group
Biology

Oviparous (egg laying) with a clutch size of two.

Distinctive Markings

Small and slender. Light to dark grey cap. Two or three irregular stripes on the side of the head and neck.
Taxonomy
Phylum
Class
Order
Family
Genus
Species
The Gulfs Delma is active during the day, but very fast moving and elusive. It is usually found under flat stones when the weather is mild, using the stones as protection and a source of warmth.
---
Interesting Facts
Diet
Habitat

Found on grassy stoney hills.

Native Status