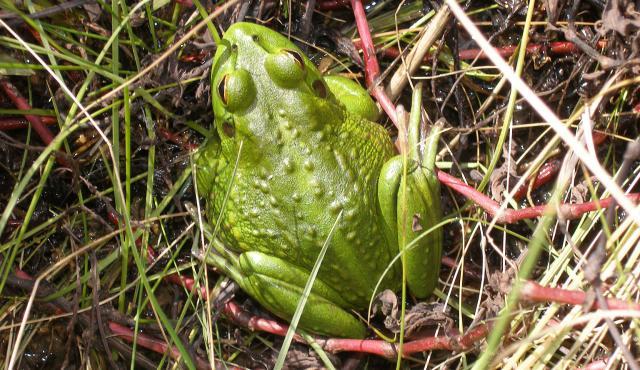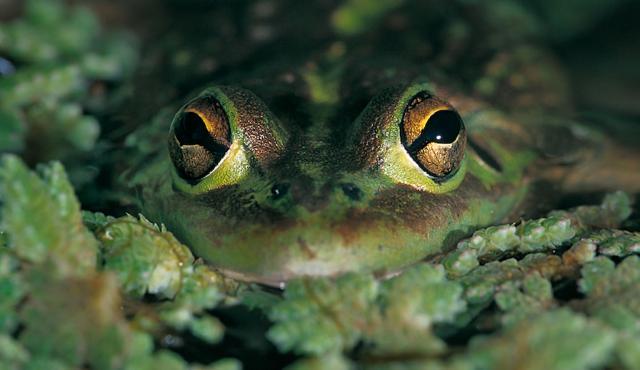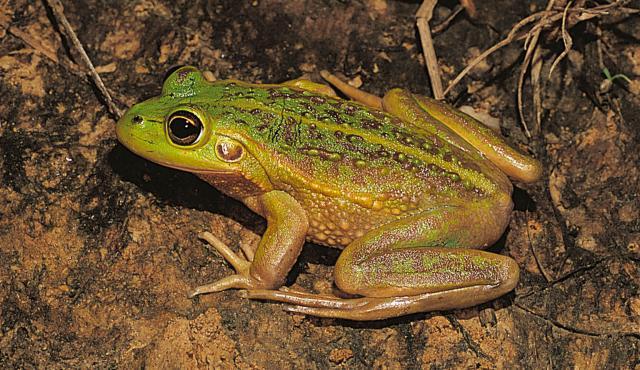 ---
Details
Type
Group
Other Common Names

Southern Bell Frog, Golden Bell Frog, Warty Bell Frog

Biology

Breeding season: Spring and early summer. Females lay 1,900-3,900 pigmented eggs in a floating jelly raft which sinks soon after. Males generally call while floating in open water.

Distinctive Markings

Adults vary from bright green to brown with brown or golden blotches on a warty back. Elongated snout and distinct tympanum.
---
Once common and widespread acoss south-eastern Australia and Tasmania. Now endangered in Victoria.
Source: Atlas of Living Australia
May be observed during the day. Will feed with their head out of the water.
---
Interesting Facts
Diet

Carnivore. Adults feed on crickets, cicadas, beetles, moths, caterpillars, other invertebrates, small frogs and fish.

Habitat

Well vegetated ditches, dams and swamps

Native Status