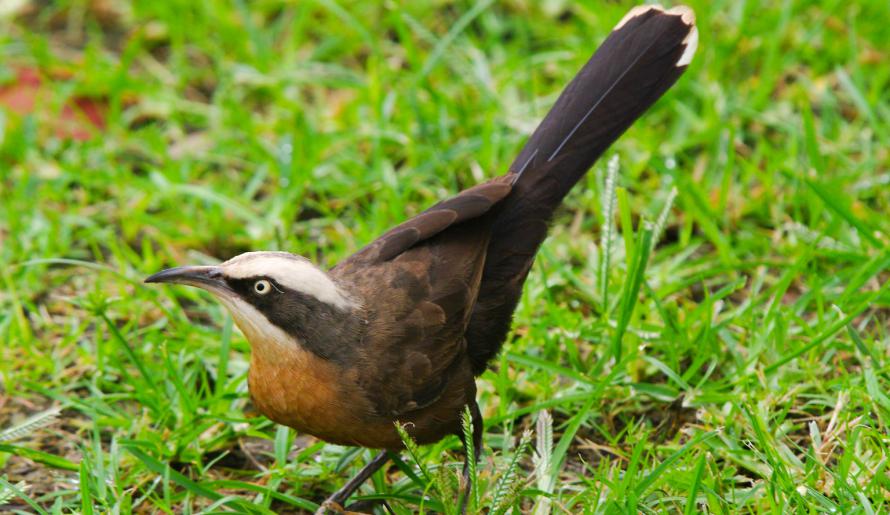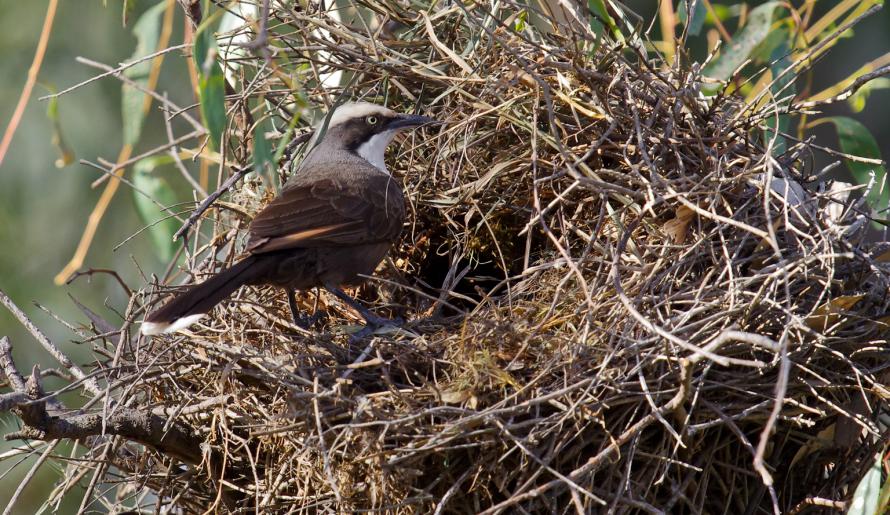 ---
Details
Type
Group
Biology

Breeding season: July to February. Clutch size is two to three. They live and breed in co-operative territorial groups of two to fifteen birds. Groups usually have a primary breeding pair along with several non-breeding birds. They help to build the nest (females do most of the building). Two types of nests are built: roost-nests (usually larger and used by the whole group) and brood-nests (for the breeding females). The large domed nests are placed in a tree fork 4-7 m high, made of thick sticks with projections that make a hood and landing platform for the entrance tunnel. Nest chamber is lined with soft grass, bark, wool and feathers.

Distinctive Markings

Grey crown stripe and a dark face mask that contrasts with a white eyebrow.
Taxonomy
Phylum
Class
Order
Family
Genus
Species
The old nests of Grey-crowned Babblers are used by a variety of other birds. Blue-faced Honeyeaters sometimes nest on top of the dome. In south-east Melbourne, small populations survive on golf courses.
---
Interesting Facts
Diet

Omnivore. Feeds on insects and other invertebrates and sometimes eat seeds.

Habitat

Found in open forests and woodlands, favouring inland plains with an open shrub layer, little ground cover and plenty of fallen timber and leaf litter. May be seen along roadsides.

Native Status