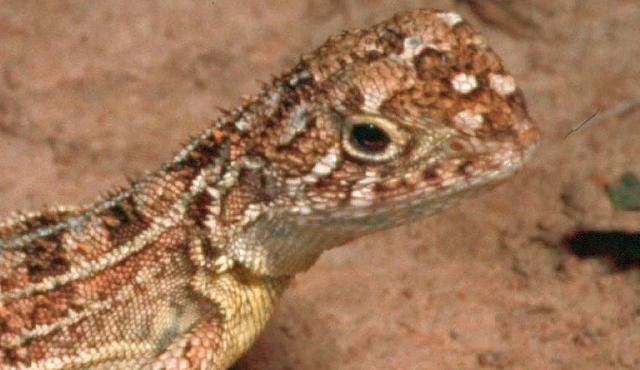 Tympanocryptis pinguicolla
---
---
Details
Type
Group
Other Common Names

Southern Lined Earless Dragon

Biology

Oviparous (egg laying). Believed to lay eggs in a specially constructed nest burrow.

Distinctive Markings

Tympanum (ear opening) is covered by skin and not visible.
Taxonomy
Phylum
Class
Order
Family
Genus
Species
---
There are three isolated populations of the Grassland Earless Dragon. These occur in the Austalian Capital Territory/New South Wales southern tablelands region, southern Victoria and south east Queensland.
Source: Atlas of Living Australia
In Victoria, this species is restricted to the Western Basalt Grassland community.
---
Interesting Facts
Diet

Carnivore. Grassland invertebrates including grasshoppers, beetles, crickets and spiders.

Habitat

Areas of rocky native grass dominated by Wallaby grass, Tussock grass and Spear-grass. Tree and shrub cover is sparse or absent. Found sheltering in burrows or under rocks.

Native Status