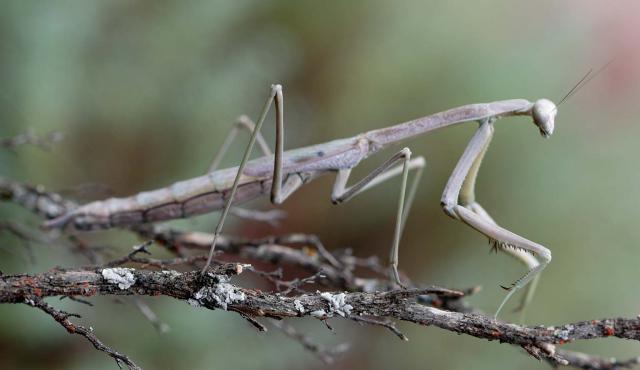 ---
Details
Type
Group
Other Common Names

Brown Mantis, Stick Mantis

Biology

Solitary. Keeps very still for long periods to ambush prey as it moves past, seizing prey with their strong forelegs. Females lay distinctive, light yellowish-brown egg masses, usually attached to a shrub. The egg cases are about the size of a squash ball and have a thick papery outer layer. The young hatch out as small versions of the adult.

Distinctive Markings

Large bulging eyes in a triangular head, which may have some blue markings.
Taxonomy
Phylum
Class
Order
Family
Genus
Species