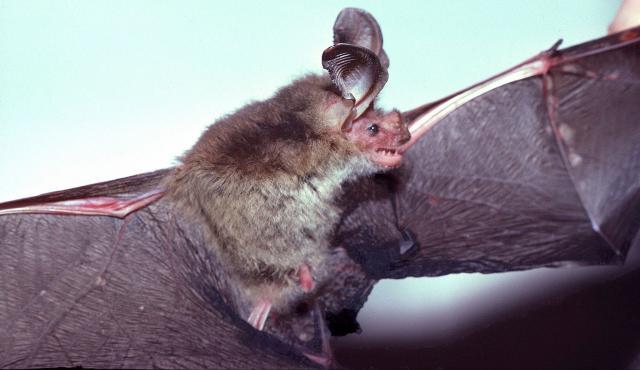 ---
Details
Type
Group
Biology

Roosts under peeling bark and in tree hollows. Females form colonies of approximately 20 while males roost alone or in small groups. Hibernation occurs over winter. One or two young are born in October-November. They forage below the canopy amongst vegetation.

Distinctive Markings

The nose-leaf is T-shaped.
Taxonomy
Phylum
Class
Order
Family
Genus
Species
---
Eastern and southern Australia from Cairns to south-eastern South Australia, also south west Western Australia.
Source: Atlas of Living Australia
The very long ears of Gould's Long-eared Bat fold down when the bats are resting. Body measurements may be used to separate it from the smaller Lesser Long-eared Bat.
---
Interesting Facts
Diet

Carnivore. Moths, beetles, bugs, spiders, flies and ants.

Habitat

Found in a variety of habitats including shrubland and rainforest.

Native Status