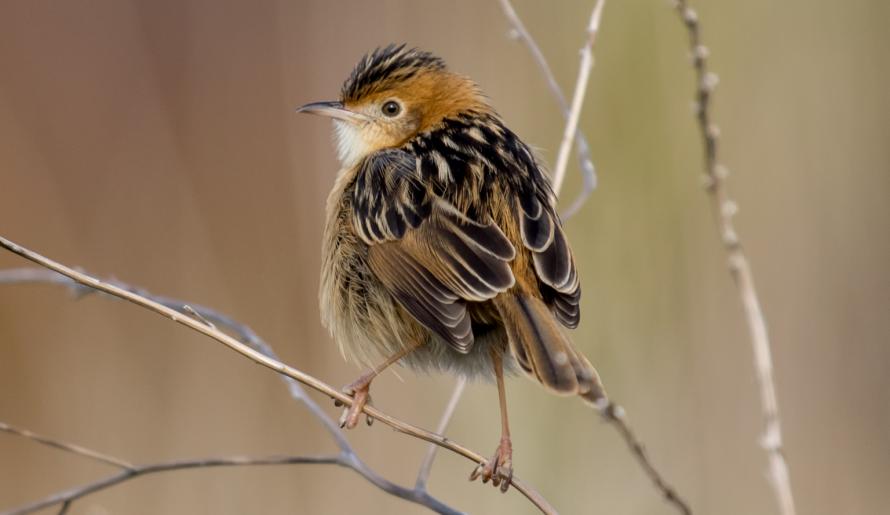 ---
Details
Type
Group
Biology

Breeding season: September to March. Clutch size is three to four. They build a rounded nest with a side enterance near the top. Nest is made from fine grasses, plant down and spiders' webs. Leaves are usually stitched to the outer surface and the nest is lined with soft plant down. Both sexes make the nest. The female incubates the eggs.

Distinctive Markings

Males have a golden-orange head. When calling, its head is crested. Females have a golden-buff rump and nape of neck.
Taxonomy
Phylum
Class
Order
Family
Genus
Species
Golden-headed Cisticola is known as the finest tailor of all the birds, often using stolen spiders' threads to stitch together its nest.
---
Interesting Facts
Diet

Omnivore. Feeds on insects and grass seeds.

Habitat

Found in sub-coastal areas, wetlands, wet grasslands, rivers and irrigated farmlands. It prefers tangled vegetation close to the ground.

Native Status