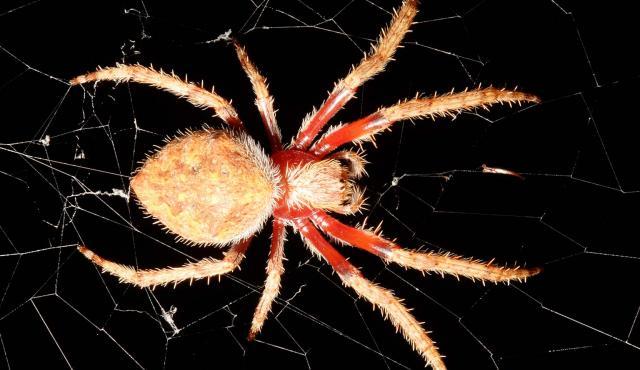 ---
Details
Type
Group
Biology

Nocturnal. Female Garden Orb-weavers live about twelve months. Eggs are laid late summer-autumn and the female usually dies by early winter. The egg case is a fluffy silken cocoon attached to foliage. The spiderlings hatch and disperse during autumn to build their own tiny orb webs among vegetation. During spring the spiderlings develop more quickly and mature during summer.

Distinctive Markings

Slightly furry-looking bodies and legs. Vertical, wheel-shaped, sticky webs are built in openings between trees and shrubs where insects are likely to fly.
Taxonomy
Phylum
Class
Order
Family
Genus
Species
Spiderlings disperse by ballooning (floating on the breeze using small silk strands as balloons).
---
Interesting Facts
Diet

Carnivore. Common prey are flying insects including flies, beetles and bugs. The spider is eaten by birds such as honeyeaters.

Habitat

During the day the spider rests on foliage near its web, with its legs held under its body. It usually builds its web in the evenings and rests head-down in the centre of the web, waiting for prey. The web may be dismantled at dawn.

Native Status