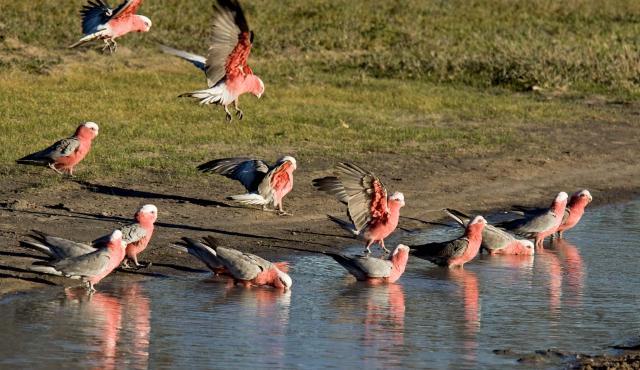 ---
Details
Type
Group
Other Common Names

Rose Cockatoo, Roseate Cockatoo, Rose-breasted Cockatoo.

Biology

Breeds July-December in southern Australia. Forms permanent pair bonds although will pair again if one does not survive. Nests in tree hollows or similar. Clutch size is between 3 and 6 eggs. Both sexes incubate eggs and care for young. Young fly at 6-7 weeks. Huge flocks of birds congregate and roost together at night.

Distinctive Markings

The male has a dark brown eye while the female has a red eye.
Taxonomy
Phylum
Class
Order
Family
Genus
Species
Self-introduced to Tasmania.
---
Interesting Facts
Diet

Herbivore. Feeds on seeds mostly from the ground including seeds from grasses and cultivated crops.

Habitat

Timbered habitats, usually near water. Now found in urban areas following clearance of subcoastal woodlands for farming.

Native Status