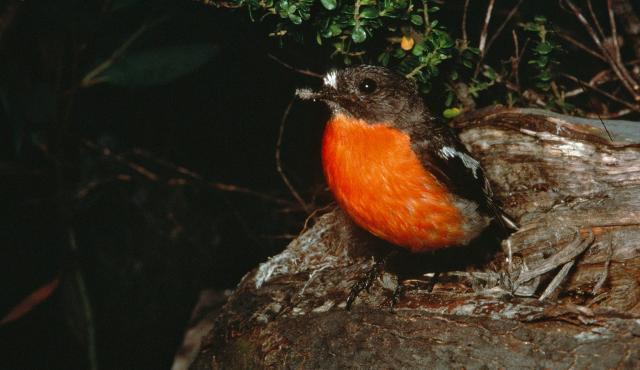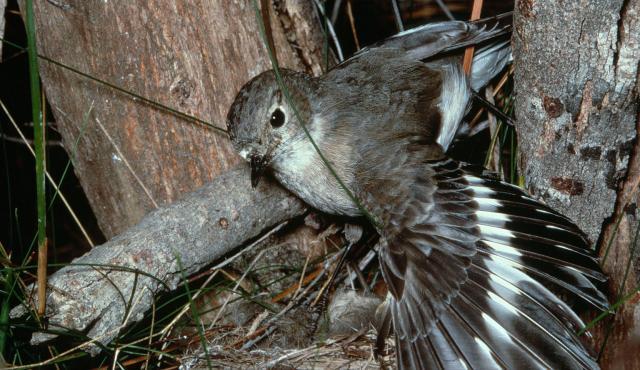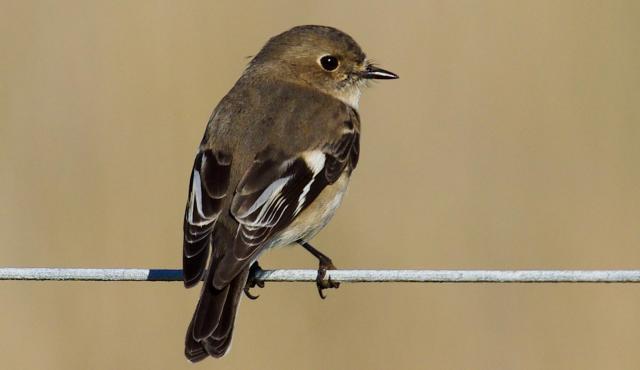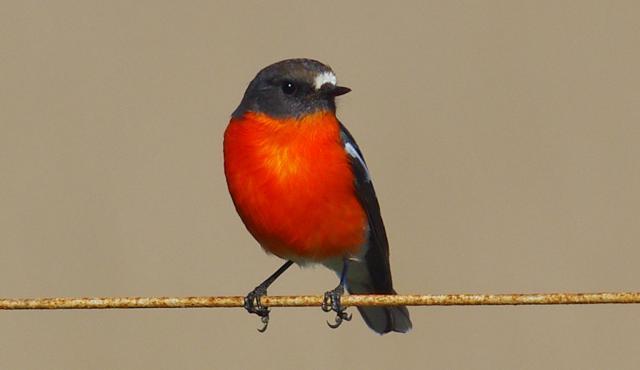 ---
Details
Type
Group
Biology

Breeds from August-January in the high country, migrating south in autumn and winter. A bulky cup nest is built in a tree cavity or fork of a tree up to 20 m high.

Distinctive Markings

The male is dark grey with a brilliant flame breast and throat, prominent white mark above the bill, white wing marks and white outer tail feathers.
Taxonomy
Phylum
Class
Order
Family
Genus
Species
Flame Robins are generally winter visitors to south-eastern Australia.
---
Interesting Facts
Diet

Carnivore, invertebrates.

Habitat

Frequents a range of habitats in different seasons. In summer tends to be found in forests and woodlands up to 1800 m. In autumn-winter may be found in flocks in open woodlands, grasslands, paddocks and parks.

Native Status