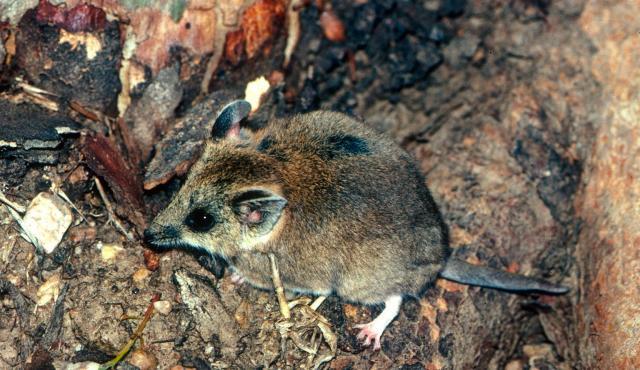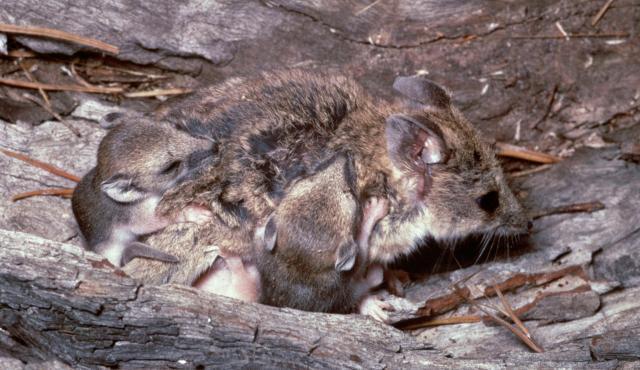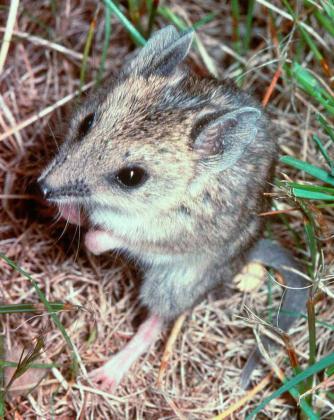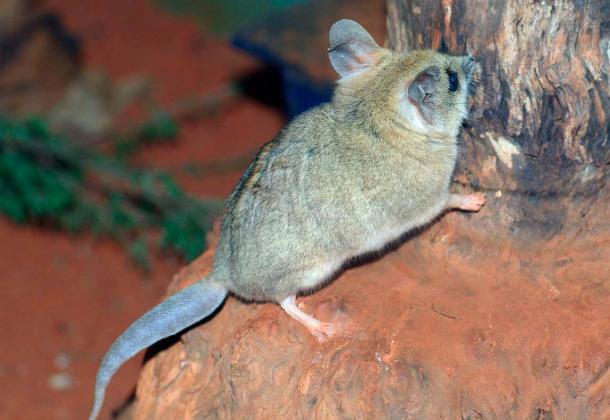 Sminthopsis crassicaudata
---
---
Details
Type
Group
Other Common Names

Fat-tailed Marsupial Mouse

Biology

Nocturnal. Shelters (sometimes in groups) in a grass nest they make in hollow logs or under grass tussocks, rocks or logs. Their flexible breeding pattern means they can breed quickly anytime between late winter to late summer when there is enough food. Dunnarts can have 2 to 3 litters per season with up to 10 young per litter. The young are weaned at 10 weeks. Dunnarts have short sharp teeth suited to crunching insects and spiders. Their scats have visible insect remains. The use of agricultural pesticides could affect their survival.

Distinctive Markings

Fat tail, yellow-brown fur with white underneath, large ears and eyes.
Taxonomy
Phylum
Class
Order
Family
Genus
Species
Stores fat in its tail as a reserve when food is in short supply.
---
Interesting Facts
Diet

Carnivore. Eats ground dwelling invertebrates such as beetles, spiders, earthworms and insect larvae. Does not need to drink as it obtains enough water from its food.

Habitat

Can live in a wide variety of habitats but prefers open areas such as grasslands and low shrublands with scattered fallen trees or rocks.

Native Status