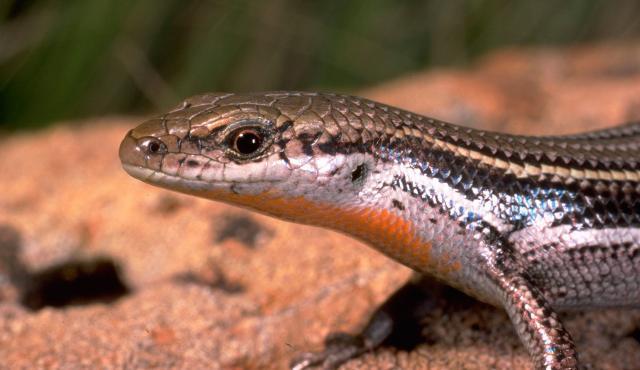 ---
Details
Type
Group
Former Scientific Name
Other Common Names
Biology

Oviparous (egg laying). Females lay clutches of 3 to 9 eggs in early summer under rocks or logs exposed to high levels of solar radiation. Sex of hatchlings is influenced by thermal regimes during incubation. Eggs incubated at less than 20°C produce predominantly male hatchlings.

Distinctive Markings

Clearly defined pattern of stripes running lengthways.
Taxonomy
Phylum
Class
Order
Family
Genus
Species
---
Occurs throughout south-eastern Australia including New South Wales, South Australia, Tasmania and Victoria in association with grasslands.
Source: Atlas of Living Australia