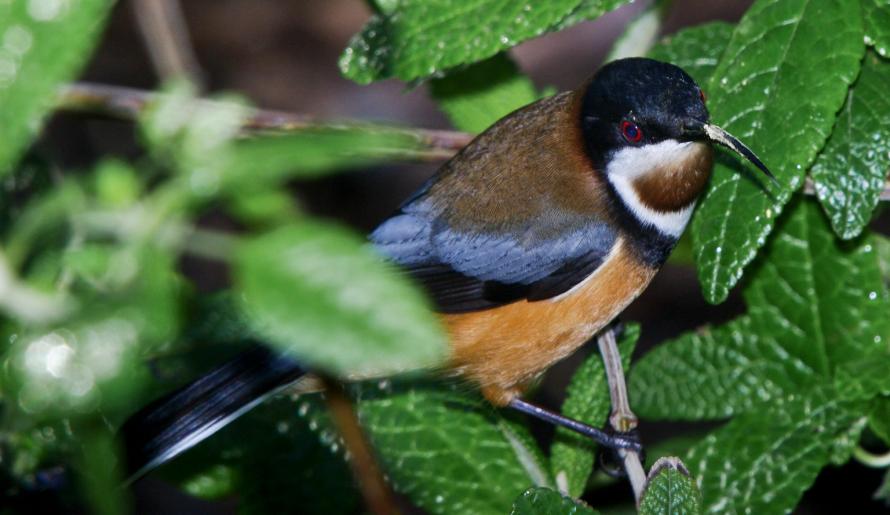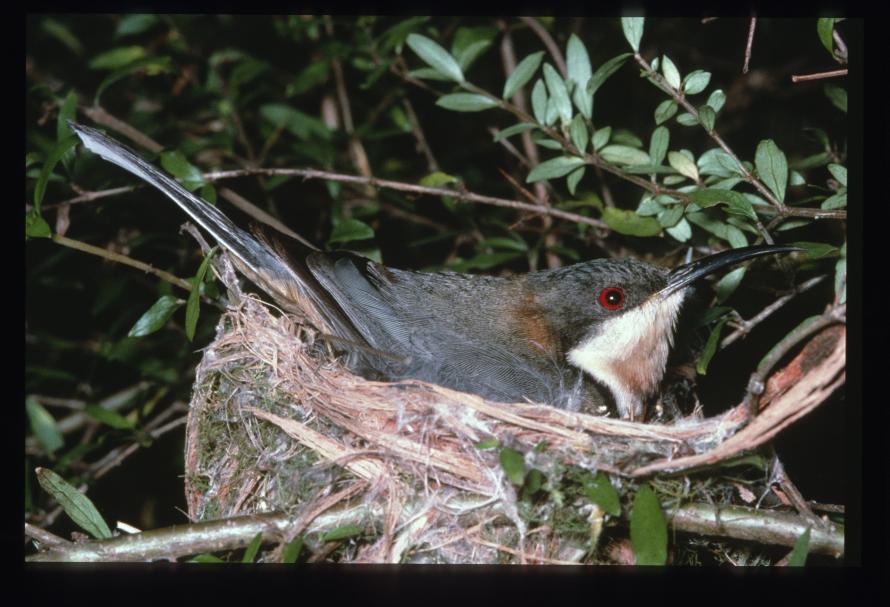 Acanthorhynchus tenuirostris
---
---
Details
Type
Group
Biology

Breeding season: August to January. Clutch size is two. Nest is a small cup of twigs, grass and bark, combed with hair and spider's web, built in a tree fork, generally between 1-5 m from the ground. Females build the nest and incubate the eggs. Both parents feed the young. Adults feed while perched or hovering.

Distinctive Markings

Very long, fine down curved beak. Flies energetically, during which its white outer tail feathers are prominent.
Taxonomy
Phylum
Class
Order
Family
Genus
Species
The Eastern Spinebill sometimes hovers like a hummingbird when feeding on the nectar from flowers. Most Australian honeyeaters feed on flowers from a perched position.
---
Interesting Facts
Diet

Herbivore. Nectar and insects.

Habitat

Heath, forest and woodland.

Native Status