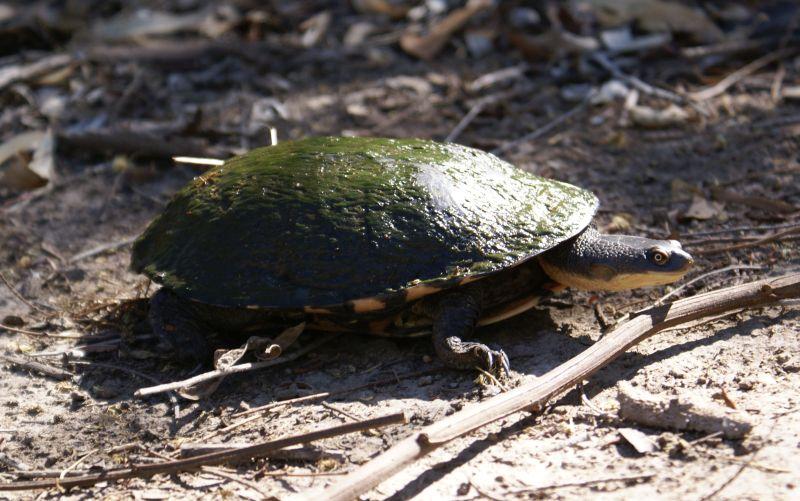 Chelodina (Chelodina) longicollis
---
---
Details
Type
Group
Other Common Names

Long-necked Turtle, Common Long-necked Turtle

Biology

Oviparous (egg laying). Females dig a nest on land in soil to lay eggs in spring or early summer.

Distinctive Markings

Flat circular shell. Long neck. Webbed feet.
Taxonomy
Phylum
Class
Order
Family
Genus
Species
The jaws of the Eastern Snake-necked Turtle are made of hard, horn-like material and, if provoked, can deliver a painful bite.
---
Interesting Facts
Diet

Omnivore, frogs, invertebrates and aquatic plants

Habitat

Found in freshwater swamps, billabongs, slow-flowing streams and wetlands.

Native Status